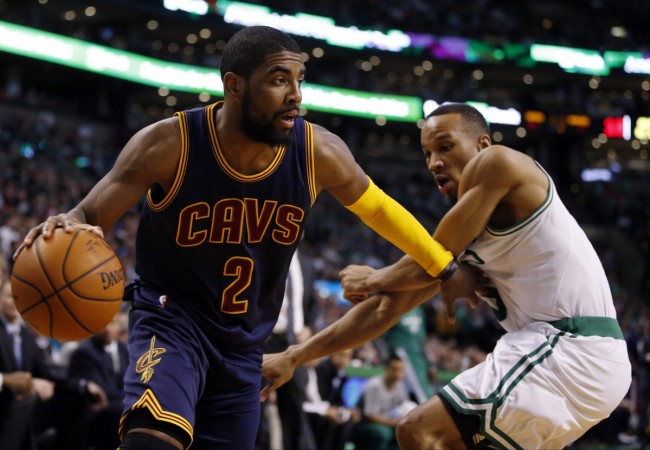 The dogged defence of Chicago Bulls will come under severe test as they face Cleveland Cavaliers in the Eastern Conference semi-finals with the best of seven series starting on Monday at Quicken Loans Arena in Cleveland.
Bulls progressed into the semi-finals of the playoffs after defeating Milwaukee Bucks 4-2 in the first round. Jimmy Butler, Pau Gasol and Derrick Rose were the stand-out performers for the Bulls in the series.
Bulls' fans will be expecting the same from these players, when they take on the Cavs, who defeated Boston Celtics 4-0 to reach the semi-finals.
But, the series between Bulls and Cavaliers is expected to be a closely fought one.
The Cavs have not played for the last eight days after thrashing Celtics, which could pose as a problem for the Cavs. Though, the team may be practising with full gutso, playing in front of a jam-packed arena is a completely different affair.
''It's a concern,'' AP quoted Cavs coach David Blatt as saying. ''I'd be lying if I said it wasn't because that's a long time, and our opponent obviously played games during that time. I hope we respond well. Exactly what that's going to look like initially, it's hard for me to say.''
But, this is not the only concern he might have to encounter with one of their star players, Kevin Love being ruled out for the season after undergoing shoulder injury. Apart from Love, they are set to miss JR Smith for the first two games due to suspension.
Hence, they would depend on the services of LeBron James and Kyrie Irving to help them reach the conference finals.
Even with two key players missing, LeBron James is confident and does not think they are going to be vulnerable. ''Nah, we're not vulnerable at all,'' James said.
'It's just basketball. You go out and play, you try to win and give it your best shot.''
With the form James showed in the playoffs during the first round where he averaged 27 points, he can sound confident and with Irving also doing well, they are a huge threat.
Chicago coach Tom Thibodeau feels that James is not only good in scoring, but also in his passing.
''The only thing you can do with him is try to make him work for his points,'' Thibodeau said.
''You can't really give him a steady diet of anything. You have to mix it up on him. The thing that makes him who he is he can beat you a lot of different ways. It's not only his scoring. It's his passing. He's seen every type of defense there is.''
Where to Watch Live
The NBA Playoffs semi-finals game 1 between Chicago Bulls and Cleveland Cavaliers is scheduled for 7pm ET (4:30am IST, 12am BST) start.
Viewers in the US can watch the game live on TNT.
Indian viewers can watch it live on Sony Six.
NBA fans can also watch the Playoffs live on NBA.com.