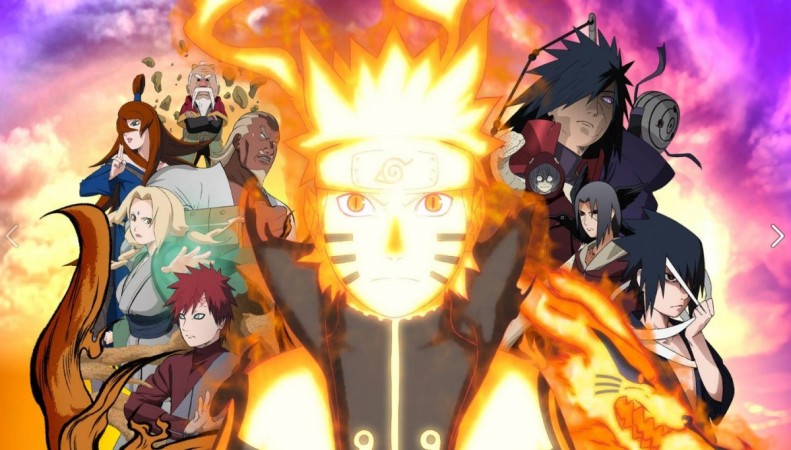 After irritating fans with multiple filler arcs and distractions from the ninja war, "Naruto Shippuden" is planning to appease viewers with high quality animation for the final battle between the hero, Naruto, and anti-hero, Sasuke. In the last episode, fans saw the Ashura and Indra story ending with the two brothers making their respective vows as their father Hagoromo died.
As far as filler arcs go, fans were most pleased to see Ashura and Indra's story almost as much as they liked seeing Itachi's story. This is mainly because Naruto and Sasuke's story is almost parallel to that of the brothers. After all, they are reincarnations of Hagomoro's sons.
Towards the end of previous episode of "Naruto Shippuden" fans saw Indra declaring that he would continue taking births until mission of destroying all love-led Ninshū is destroyed. In response, Ashura promised Hagomoro that no matter how long it took, he would also continue to reincarnate as many times as is necessary to stop his brother.
Now, the brothers' stories continue with Naruto, who is the reincarnation of Ashura, and Sasuke, who is the reincarnation of Indra. In the promo for the upcoming "A Special Mission" we see Team-7 again, and they are having a discussion regarding an important mission.
"There is only one S-rant mission that we can do, you know? Nothing good happened and we messed up before, but it is a mission that only we can do! This is getting interesting.. I am getting kind of excited for them."
Don't forget to watch Season 20 episode 469 of "Naruto Shippuden" at 7:30 p.m. (JST) on Thursday, July 28. You can also live-stream "A Special Mission" via Crunchyroll, JPplayer and NarutoSpot.
Read more at http://www.ibtimes.co.in/watch-naruto-shippuden-episode-468-online-successor-revealed-boruto-naruto-movie-687372#QMYkkdPW3QrvOlvf.99
Despite bringing the story back to cannon, a few fans are still miffed that they have been made to wait week after week for one episode based on cannon. However, Studio Pierrot is also trying its best to win them back. A new visual showcasing the Naruto and Sasuke final battle has been released, and it teases amazing high quality animation.
In the visual, Naruto and Sasuke, both situated above statues of Hashirama Senju and Madara Uchiha, respectively, are facing each other mid-combat. Fans will remember this as the same spot where the duo fought in the first season of the "Naruto Shippuden."