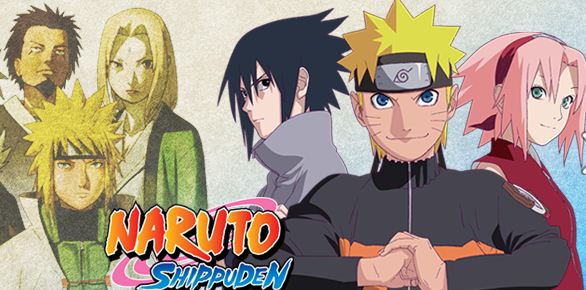 Season 19 of "Naruto Shippuden" is continuing with the filler episodes, and in the dream world of Jaraiya Ninja Scrolls, Naruto is trapped inside a Chibaku Tensei. The battle between Naruto and Pain was almost a repetition of the Pain vs Naruto battle that happened earlier in the series, except for the fact that animation was not as good.
The animation quality could be attributed to the fact that Studio Pierrot has been outsourcing the animation for "Naruto Shippuden". According to the end credits from the previous episodes, it is now done by a company in Korea. The studio has sought this cheaper alternative most possibly because of the significant dip in the number of people watching "Naruto Shippuden".
The filler episodes began airing with Episode 432 "The Loser Ninja", which means including the upcoming Episode 448 "Comrade", there are 16 episodes following a "what if " storyline. Even before these episodes, Episodes 427 and 428 had shown TenTen as the protagonist, whereas 429 and 430 saw Killer Bee as the central character.
Add Episode 431 to the list of episodes that distracted fans from the main canon and fans will notice that Episode 426 was the last episode in "Naruto Shippuden" Season 19 to show the main storyline. Not only are most fans complaining about not remembering the actual storyline, many are tired of not getting to see the Fourth Great Ninja War.
There is obviously a dip in the ratings, but does the outsourcing mean Studio Pierrot is also giving up on "Naruto Shippuden"? We hope not, because despite boycotting the show for so long, almost all fans will return to it when it starts airing episodes from the main canon.
In the previous episode, fans got to see Naruto in Sage mode, which was great, but unfortunately he got trapped in Chibaku Tensei by Pain. To find out how Naruto saves himself, watch "Naruto Shippuden" at 7:30 p.m. (JST) on Thursday, Feb. 11. You can also live stream "comrade" via Crunchyroll, JPplayer and NarutoSpot.