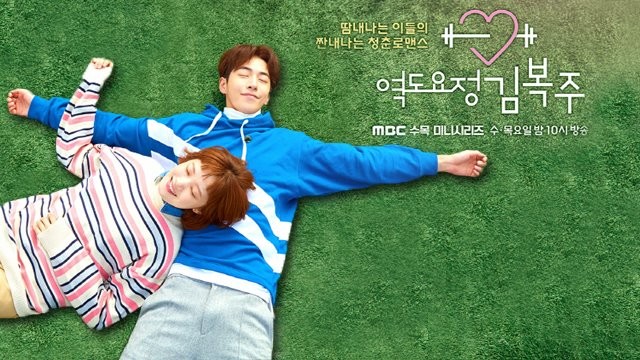 The much-anticipated sports drama Weightlifting Fairy Kim Bok-Joo will be premiered this Wednesday, November 16, at 10pm KST on MBC. Episode 1 will introduce Cheese In The Trap stars Lee Sung-kyung and Nam Joo-hyuk in lead roles.
The Korean mini-series is loosely based on the real life story of Olympic weightlifter Jang Mi-ran. It will focus on the various challenges faced by the young athletes before they rise to fame. While Doctor Crush actress will be portraying the title character, the Moon Lovers actor will play the role of a talented swimmer named Jang Joon-hyung.
The other cast members of the period drama include Lee Jae-yoon as an obesity doctor named Jung Jae-yi, Kyung Soo-jin as the rhythmic gymnast Song Shi-ho, Jo Hye-jung as weightlifter Jung Nan-hee, Oh Eui-sik as team captain Bang Woon-ki and Lee Joo-young as the female lead's best friend Lee Sun-ok.
Click here to watch Weightlifting Fairy Kim Bok-Joo episode 1 via live streaming. The MBC sports drama will also be available online here.
Meanwhile, the official trailer for the premiere episode features a cute and adorable romance between the two protagonists of the show. In the video, the male lead can be seen chasing the weightlifter everywhere and asking her the reason for ignoring him.
The promo ends by teasing a sad romance for the onscreen couple as it states that the story is about a pitiful romance of a 21-year-old athlete. Watch the trailer of Weightlifting Fairy Kim Bok-Joo below: