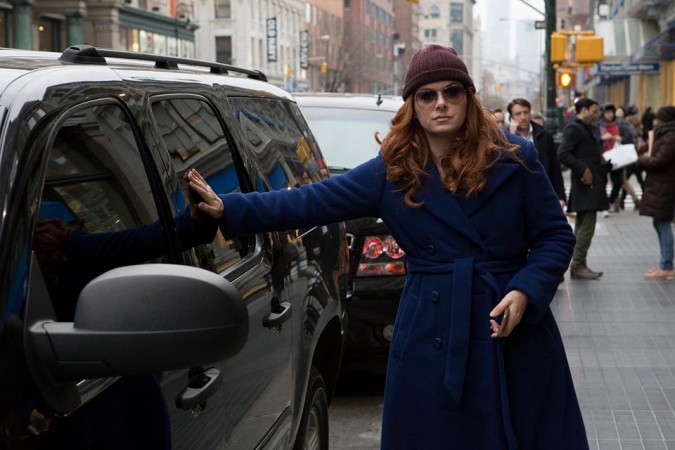 In the upcoming episode titled "The Mystery of the Political Operation" of NBC's comedy-drama series "The Mysteries of Laura" Season 2, Laura (Debra Messing) and Jake (Josh Lucas) will be tasked with the responsibility of saving a foreign dignitary.
CLICK HERE to watch who the dignitary is and how Laura will plan to save him/her from any potential threat.
According to the synopsis of the episode, "A foreign dignitary is guarded by Laura and Jake, and the job entails fending off protesters and dealing with death threats."
It seems that the dignitary has already received death threats from an anonymous person and to make sure that nothing happens to him/her, Laura and Jake will have to be very careful. Whether they succeed in keeping the dignitary's visit out of any trouble or not, will be seen only in the next episode.
In the previous episode titled "The Mystery of the Dark Heart," A dormant serial killer was suspected of resurfacing as Valentine's Day takes a deadly turn. Meanwhile, secrets of a romantic nature bloomed in the squad room.
The killer was on the loose and the entire police department was on high alert. Though Laura didn't know much of the killer, she suspected that she had encountered him in the past.
Elsewhere, two of the officers in the department got involved with each other romantically. Though it was not revealed who the officers were, most likely Billy (Laz Alonso) finally proposed to Meredith (Janina Gavankar) and the two of them became a couple.
Earlier, Laura and team investigated a Men's Rights group implicated in the murder of the city's top sports surgeon, while Billy and Meredith took their relationship to the next level.
Afterwards, a mysterious attacker tried to assault Laura on more than one occasion. However, she dodged the attacks every time. Though Laura knew well to protect herself, she had to find the attacker before he could have harmed her, or worse, managed to kill her.