My Sassy Girl, the SBS romantic comedy drama, returns with episodes 25 and 26 this Monday, July 10, at 10pm KST. These episodes are likely to feature the downfall of Minister Jung Ki Joon.
Everybody in Joseon knows that the male antagonist is more powerful than King Wheejong and he can do anything to destroy the royal family. But the evil minister may not be able to misuse his powers any longer mainly because a mysterious person is tracking all his moves.
The mysterious person, who is known among the people as Ghost Mask, has openly challenged the male antagonist and gave him an indirect warning. The mystery man is even distributing flyers exposing the evil deeds of the minister.
Also read: Suspicious Partner episodes 37, 38 preview, finale spoilers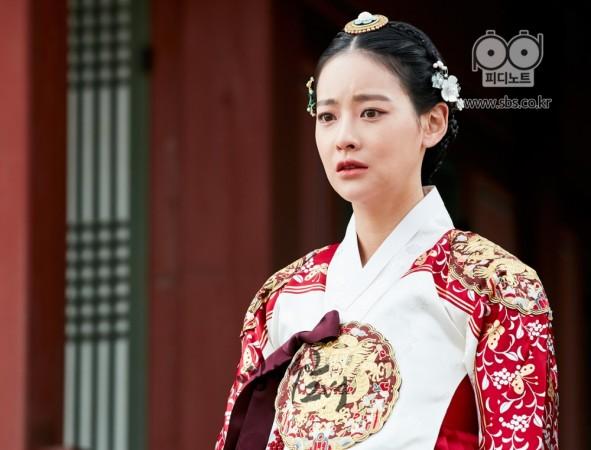 In episodes 25 and 26 of the period drama, Jung Woong In's character will try all possible ways to stop the mystery man before he gets into trouble. The promo shows him asking his lackey, Wol Myung, to do an undercover operation to trap the Ghost Mask.
Even a set of soldiers will be appointed by King Wheejong to find the whereabouts of the mystery man. In the meantime, city scholar Gyun Woo decides to follow the mysterious person and get to know his hidden agenda.

On the night the palace soldiers and Wol Myung hunt for Ghost Mask, the city scholar also goes out in search of the mystery man. Towards the end of the footage, the male protagonist gets hurt and falls unconscious as Princess Hyemyung comes in search of him. Will the lackey kidnap her?
Click here to watch My Sassy Girl episodes 25 and 26 tonight at 10 pm KST on SBS. The mini-series will also be available online on video streaming sites Viki and DramaFever.
Watch the trailer below: