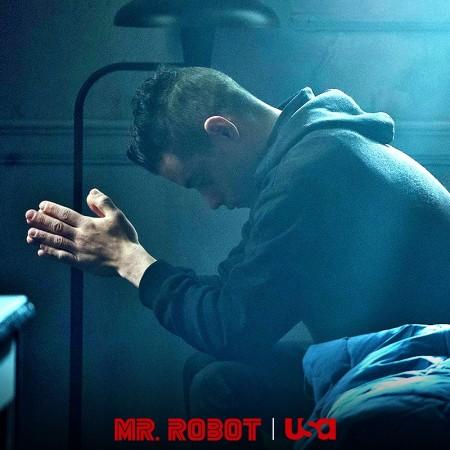 In the upcoming episode titled "eps2.4_m4ster-s1ave.aes" of USA Network's drama-thriller series "Mr. Robot" Season 2, it seems that Elliot's (Rami Malek) alter ego Mr. Robot (Christian Slater) will warn him against the intentions of Elliot's new-found friend, Ray (Craig Robinson).
CLICK HERE to watch what happens in the next episode and whether Mr. Robot's suspicions are true or not.
As reported by Ecumenical News, Elliot will realise in the upcoming episode that the danger is not over yet as Mr. Robot still influences his thoughts and dominates his will power.
The trailer of Episode 6 hints that Ray is not as trustworthy as Elliot thinks he is. The video begins with Elliot waking up in a hospital. He finds Ray sitting beside him, who tells him that they have work to do.
Elsewhere, Angela (Portia Doubleday) tries her best to learn hacking though she has been told earlier that she doesn't have the skills for it. Later, she can be seen infiltrating a particular floor in her office and activating some digital devices. The trailer ends with Elliot lying awake in bed; injured and bruised after another beating.
Ray's character came as a shock to most fans as they were not expecting him to be the bad guy. In the previous episodes, Ray was shown as a decent, friendly person but was later revealed to be a maniac who can do anything for money.
Though Elliot suspects Ray's activities, he doesn't want to admit it to himself, as the will to become a bad guy has left him confused and he is not sure how to deal with the situation.
In an interview with Entertainment Weekly, show-runner Sam Ismail explained that Elliot's current state of mind is due to the fact that he locked away his good side.
"He locked it away with the bad side effects of that, which is in essence what 'Mr. Robot' embodies," Esmail said.
Whether Elliot will accept the true identity of Ray or will continue to work with him, will be seen once Episode 6 of "Mr. Robot" Season 2 is aired.