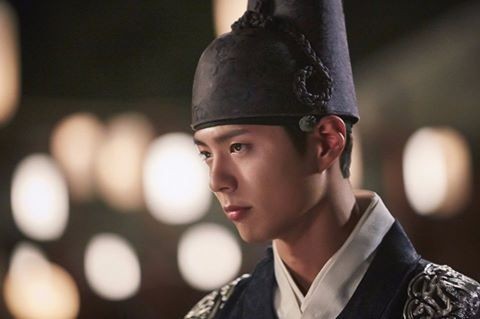 Monday's episode of Korean historical drama Moonlight Drawn By Clouds will see Ra On's secret being exposed when the queen finds her hiding women's clothing. As fans of the drama already know, Ra On is living in the palace as a eunuch and only a select few, including crown prince Lee Yeong, know her secret. It remains to be seen if the crown prince will be able to save her this time.
Elsewhere in the episode titled Promise, viewers will find Lee Yeong being pressurised to marry the daughter of Minister of Rites, but he refuses. Ra On, too, will try to convince the prince to agree to the wedding, but he will refuse to hear her out as well. Meanwhile, Lee Yeong is suspected when he tries to save a girl who is accused of trying to poison the king. The promo for Monday's episode reveals that while testing the King's meal the silver chopsticks turns black and the girl selling the lanterns and her father are blamed for this.
Moonlight Drawn By Clouds is in its final stretch and recently it was announced that KBS has decided against extending the drama to two more episode. This is indeed sad news for fans of the show, as it will now come to an end on October 18.
"It's true that 'Moonlight Drawn By Clouds' was in talks to be extended by two episodes, but the final decision is that there will be no extension and it will end with 18 episodes," a source from KBS was quoted as saying by Soompi.
Moonlight Drawn By Clouds has been a huge success, and it hit the 20 percent viewership mark with its seventh episode that featured the Ra On-Lee Yeong kiss. The drama's lead actors – Park Bo Gum and Kim Yoo Jung – have also been gaining a lot of positive feedback from viewers for their sizzling on-screen chemistry.
Moonlight Drawn By Clouds airs Mondays and Tuesdays on KBS2. New episodes can be watched online on Viki.com.