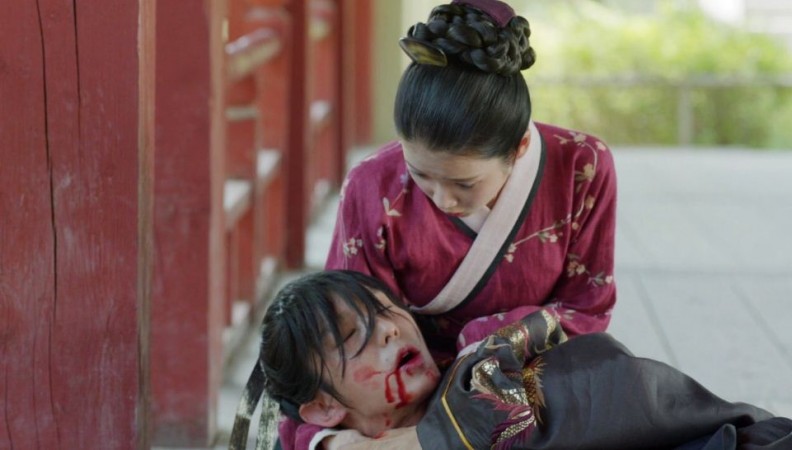 As promised, Moon Lovers: Scarlet Heart Ryeo delivered an intense episode 10 last night and it will continue the pace when it returns with episode 11 tonight, September 27, at 10pm KST on SBS.
Now, the time has come for the Princes of Goryeo Dynasty, especially Prince Wang Wook, to show their responsibilities towards Prince Wang So and Court Lady Hae Soo. But the question is will anyone of them dare to raise their voice.
Watch Moon Lovers: Scarlet Heart Ryeo episode 11 live online here to know what lies ahead for the fourth Prince and Lee Ji-eun a.k.a IU's character. The sequel can also be live-streamed through SBS app. Click here to watch it online free.
As of now, the viewers can just get a glimpse of the upcoming episode through a 30-minute-long trailer released by SBS. The clip primarily focuses on the fourth Prince of Goryeo Dynasty and the new Court Lady, who are currently dealing with the after effects of Dowager Empress Yoo a.k.a Queen Shinmyeongsunseong's evil plan.
But before getting into the details, here is a quick recap of Scarlet Heart Ryeo episode 10. Apart from the usual romance sequence between Prince So, Hae Soo and Prince Wook, the sequel focused on the evil queen's next move against her son keeping Crown Prince Wang Mu as her target.
Although she makes a brilliant plan to kill Kim San-ho's character and get rid of all her enemies once and forever, the fourth Prince manages to spoil it by risking his life. Unintentionally, he even drags Lee Ji-eun a.k.a IU's character into it. Now, both of their lives are on death row and the promo of Moon Lovers episode 11 hints at troubled moments for them.
The sneak peek video begins with a shot of King Taejo announcing rigorous punishments and death sentence for Hae Soo, who is now charged for attempt of murder.
The trailer then takes viewers through a conversation between Court Lady Oh and the King, wherein she asks him, "Why did you arrest an innocent girl? I think you know who is behind this."
The teaser video of Moon Lovers even shows Wook making some efforts to prove Soo's innocence. The clip ends up showing a hanging scene and a weeping Prince. So it remains to be seen whether it is IU's character or Court Lady Oh, who takes all the blame on herself.
Watch the trailer of Moon Lovers: Scarlet Heart Ryeo episode 11 below:
#MoonLovers #ScarletHeartRyeo Episode 11 PREVIEW https://t.co/V7vyooQA12 ...#달의연인_ë³´ë³´ê²½ì‹¬ë ¤ pic.twitter.com/j530Qrn6Hu

— Scarlet Heart: Ryeo (@MoonLoversSBS) 26 September 2016