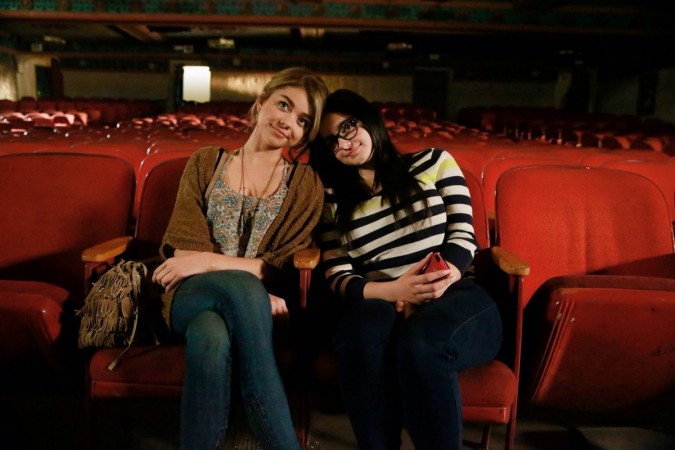 Alright, if you're still reeling under the US election result, then Modern Family can promise you some laughs, at the very least. The latest instalment of the ABC TV series, season 8 episode 6 titled Grab It, focuses on a power shift in the Dunphy family.
[Spoiler Alert]
Anyone who watches Modern Family knows that Claire is the mom-in-chief of the Dunphys. Her superiority is unrivalled even if her intelligence is questionable. That has always been the order of things until, well, in season 8 episode 6. Claire realises that she's no longer relevant. Why?
Her intelligent college educated daughter Alex assumes significance. The teenager is unfettered by what her mom says and this attitude gains her respect from an unusual corner, her sister, Hailey.
Hailey becomes interested to know what Alex thinks of her life and amends her decisions based on her sister's view. In an ideal world, Alex's smart decisions would help the Dunphys for the better, right?
But Alex is known to play pranks on her family who has, in the past, trusted her blindly. Could Alex's role be diabolical in Modern Family's season 8 episode 6? This remains to be seen.
Elsewhere, Jay tries to find space while Phil tries to involve himself in his father-in-law's life. The realtor's relentless efforts annoy Jay and he finds comfort only in his home.
Season 8 episode 6's synopsis (via TV Guide) reads:
Jay's last refuge and favourite place in the world could be a lost cause when Phil wants to be a member. Meanwhile, Claire doesn't have as much influence on Alex's life choices as she thinks, but Haley is obsessed with what Alex thinks about hers; and Mitchell winds up in the spotlight thanks to Cameron's new play.
Modern Family season 8 episode 6 airs at 8 pm EST on Wednesday, November 9, on ABC. You can live-stream the episode via ABC GO.