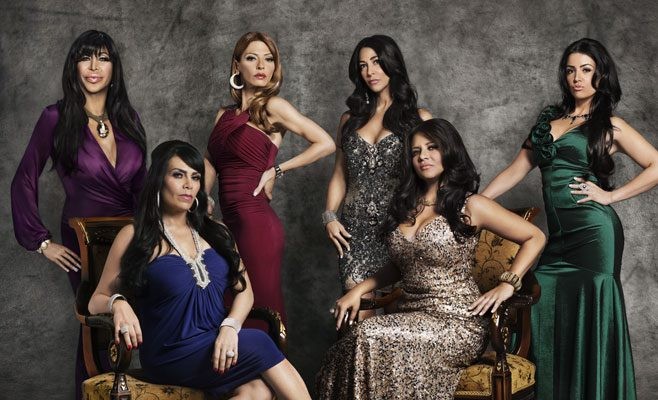 In the latest instalment of "Mob Wives," Drita Davanzo and Karen Gravano will no longer convey rude messages through people, their fight becomes more direct. In Season 6 Episode 10, none of the other cast members on the show wants to help either Drita or Karen.
So far, neither Karen nor Drita has confronted the other person about the numerous allegations made on the show. Karen's anger stems from the fact that people believe she is still in love with Drita's husband and her ex-boyfriend, Lee. In the enemy camp, Drita does sincerely believe that Karen hasn't moved past her former relationship.
Throughout Season 6, the two women have bickered about their problems and have delivered threats and rude messages through their co-stars. Although Big Ang tried to help them find peace, Drita refused. It now appears that the fight between the two will become intense and what's more, physical.
In the promo for Episode 10, Karen talks to her daughter Karina, who says that Aaliyah, Drita's daughter, gave her a terrible stare. This upsets Karen, who, in an aside, says that she doesn't want the next generation to fight, and vows to end things with Drita.
Another scene in the promo indicates that Drita wants the same thing and tries to set up a meeting between her, Marissa Jade, Brittany Fogarty and Karen. While talking to the new cast member on the show, Drita goes off on a rant.
The video clip also indicates that the meeting may not resolve any issue between the two. Karen is seen throwing plates at Drita and the staff at the restaurant intervenes to stop them from physically hurting each other.
"Mob Wives" Season 6 Episode 10 airs on Wednesday, March 9, at 8 p.m. on VH1. You can live-stream the episode here.