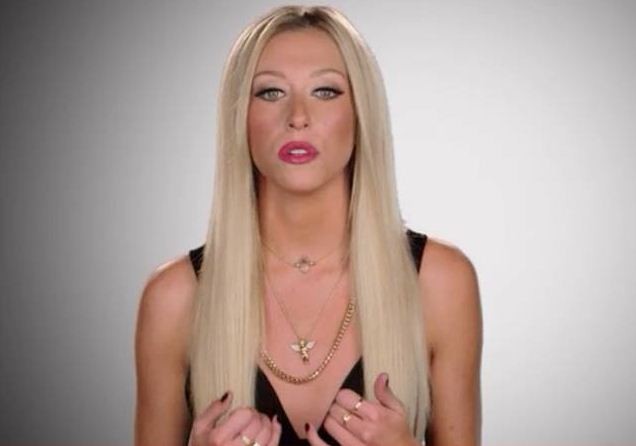 The women on "Mob Wives" try to resolve the feud between Karen Gravano and Drita Davanzo. In Season 6 Episode 9 titled "Drittany," the cast members empathise with Karen and paint newbie Brittany Fogarty as the instigator of all problems.
Last week's episode titled "Cuts Both Ways" depicted Drita's wrath at Karen and Carla Facciolo. The reality star met Big Ang Raiola and heard a new rumour concerning her marriage. Big Ang told her that Karen wasn't bothered about Lee. However, this knowledge only irritated Drita further and she vowed to put Karen in a witness protection programme again. Although Big Ang found Drita's rage inexplicable, it did become clear to her that newcomer Brittany had a vital role to play in spreading information that's falsified or perhaps misunderstood.
[Spoiler Alert]
In the latest episode, Karen, Carla and Marissa Jade will meet the peacemaker Big Ang and express their problem with Brittany. The cast members will not shy away from using expletives while describing the model, who, according to them, is the reason for the Karen-Drita feud.
Although Big Ang has always tried to stay away from getting embroiled in the drama, she will tell them to have a meeting with Brittany and resolve their problems.
It remains to be seen if logic and reason will help Brittany. So far, the newest cast member has been as hot-headed as her friend and co-star Drita. Will the two officially have problems with Team Karen after the meeting?
Season 6 Episode 9's synopsis on TV Guide reads:
Karen attempts to end the feud between Brittany, Carla and Renee. Later, Big Ang waits to learn if her cancer has spread; and Drita hears a rumour that could destroy her relationship with Karen.
"Mob Wives" Season 6 Episode 9 airs on Tuesday, March 2, at 8 p.m. EST on VH1. You can live stream the episode via VH1's website.