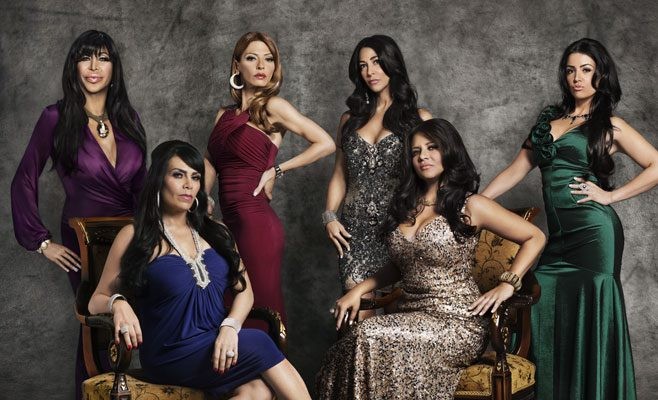 The fight between Drita D'Avanzo and Karen Gravano will become intense in the upcoming episode of "Mob Wives." In Season 6 Episode 8 titled "Cuts Both Ways," Brittany Fogarty will be responsible for the rising tension between the two.
Last week's episode titled "Exes and Whys" served as the prelude to Drita and Karen's fight. The bitter enemies found a new reason to fight after a rumour involving Karen's ex-boyfriend and Drita's husband Lee D'Avanzo surfaced. Drita told Marissa Jade that Karen is jealous of her marriage to Lee and that she isn't an ex, and, in fact, she is a why.
In the latest episode, the fight will continue between Karen and Drita. Their mouthpieces may include newcomers Marisaa and Brittany. After all, that seems to be their strategy in Season 6.
The promo for Episode 8 captures a conversation between Brittany and Karen. This is interesting since the model is definitely a part of Team Drita. In the video clip, Brittany and Lee's ex-girlfriend discuss Karen.
Brittany, daughter of mobster John Alite, tells Karen that Drita is convinced her nemesis has never got over Lee. This statement fumes Karen, who calls Lee a rat, and decides to deal with the issue more aggressively. It remains to be seen what Karen will do.
Episode 8 will also capture the last few days of cast member Big Ang Raiola, 55, died of stage 4 brain and lung cancer on Thursday, Feb. 18. VH1 will dedicate a marathon series titled "Big Ang" in memoriam of the "Mob Wives" cast member. The show will premiere Wednesday, Feb. 24, at 9 p.m.
Season 6 Episode 8's synopsis released via TV Guide reads:
The Karen-Drita feud reaches a fever pitch; the women rally around Ang, who's facing major surgery; and Renee decides to take up a new hobby.
"Mob Wives" Season 6 Episode 8 airs Wednesday, Feb. 24, at 8 p.m. on VH1. You can live stream the episode here.
Watch the promo below: