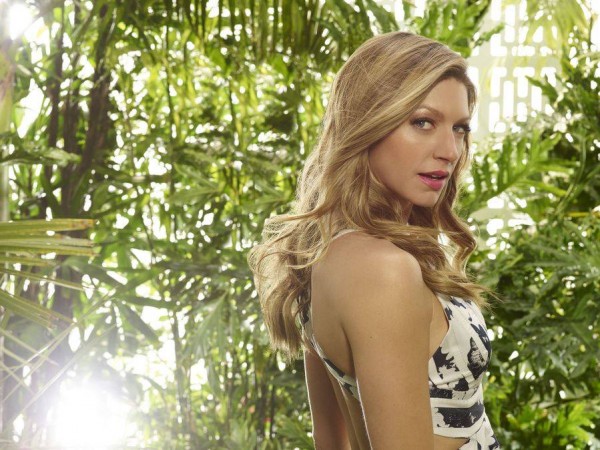 There's never enough drama in Joss and Harry's life and in Season 4 episode 9 titled "The Root of All Evil" their fight will become worse. The chef will take a drastic step when he realises that his fiancée is the reason why Kate and Scott broke-up.
To be sure, Joss (Jes Macallan) and Harry's (Brett Tucker) relationship hit a snag ever since they called off their wedding in Las Vegas. The couple, who seem to occupy different emotional universes, have never been to see eye-to-eye since then. Perhaps it is this distance that will cause further rift in their relationship.
In the upcoming episode of "Mistresses," Harry will be furious with Joss because he assumes she is responsible for Kate's (Tabrett Bethell) short-lived relationship with the dentist. His anger will get aggravated when his sister decides to move out of their apartment. Harry will once again remain blind to his fiancée's predicament and will force her to take meds.
While Joss will be frustrated with all that's going on, her friend April (Rochelle Aytes) will be in a similar situation. April will have to deal with another permanent resident: her mother. According to the synopsis (via TV Guide) April's and Marc's relationship will suffer because of Majorie's presence and one can only hope that she will end things with him finally.
It feels as if Karen (Yunjin Kim) might be the only person who will toy with the idea of romance in Season 4 episode 9. The psychologist will go on a cycling date and will burn lots of calories (and maybe her unrealistic dreams). This rather quirky and bizarre first date will spark quite a bit of chemistry between the two but given Karen's success with men, we doubt if this will lead to something serious.
"Mistresses" Season 4 episode 9 airs at 10 p.m. EST on Monday, Aug. 15, on ABC. You can live-stream the episode via ABC GO.