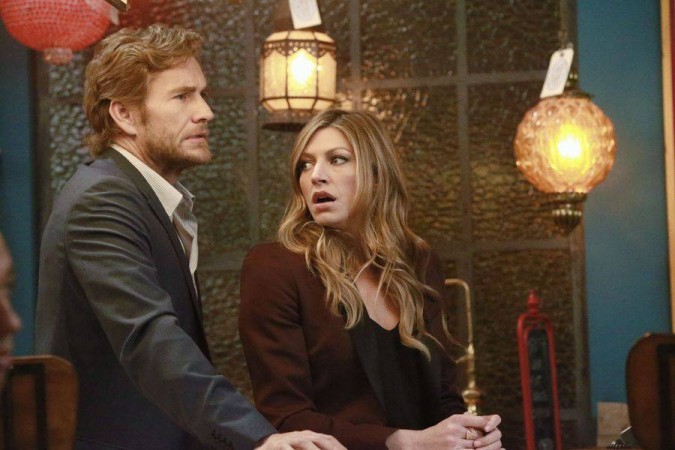 ABC's hit TV series "Mistresses" will return to television screens this week after a long hiatus. In the latest instalment of the guilty pleasure drama, Joss will feel particularly vulnerable but she won't find comfort in her family. In fact, Joss (Jess Macallan) will begin to feel distanced from those closest to her. This will be the crux of Season 4 episode 7 titled "Survival of the Fittest."
In the upcoming episode of "Mistresses," events that took place in Las Vegas will come back to haunt Joss. She will have to deal with the ramifications of beating up Jonathan's (Navid Negahban) nephew, Reza (Micky Shiloah) , and suffice it to say that the aftermath of their fight will put a strain on Joss and Harry's relationship.
According to the synopsis for Season 4 episode 7, Reza will want to press charges against Joss and she will want to fight back, only because she resorted to physical violence in order to save another woman's life. However, Harry (Brett Tucker) might not have the same view as his fiancée.
The restaurateur's stand on the Joss-Reza fight will be compromised as he will not want to jeopardise his relationship with his investor. Harry will ask Joss to apologise and end the matter before it becomes worse. However, Joss will begin to feel frustrated and dejected by her partner's position.
It's not yet clear if Joss will consider Harry's advice and go over to Reza's place to apologise, but the synopsis states that Reza will land up in hospital in Season 4 episode 7.
While Joss' temper becomes uncontrollable so does Karen's in the upcoming installment. The psychologist will be fierce when dealing with her daughter's custody hearing. At this point, however, we wonder if the TV show is trying to evoke nostalgia by making one of its old cast members return. The promo photos suggest that Savi's co-worker Dom will represent Karen (Yunjin Kim) and this story seems like its far from over.
"Mistresses" Season 4 episode 7 airs at 10 p.m. EST on Tuesday, Aug. 2, on ABC. You can live-stream the episode via ABC GO.