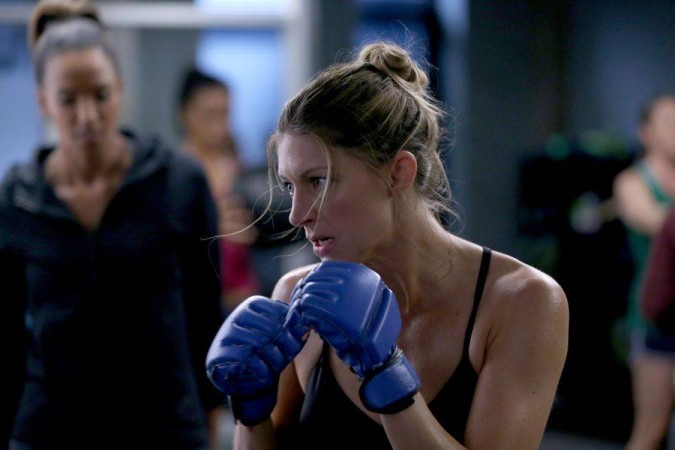 This guilty pleasure TV series is fixating on all its characters' love life as it gets messier with each passing episode. On this week's instalment of "Mistresses," Kate has a dilemma and so does her future family member, Joss. Interestingly, both women wonder if they should be with the man that they are currently dating.
Joss (Jess Macallan) has been very earnest with the amount of thought and effort she's put into her relationship with Harry (Brett Tucker). Although Joss does suffer from PTSD and her fiancé has been quite helpful, it remains to be seen if he will have the same emotional predicament after their trip to Las Vegas.
Yes, that's right. Joss and Harry take a business/pleasure trip to the Sin City and as the name of the city suggests, a possible murder plot will be explored in Season 4 episode 6.
In the promo for the upcoming episode of "Mistresses," Joss tries to stop the murder from taking place but she is asked to flee the scene. Joss has already been suffering from PTSD and this could trigger her fears and her relationship with Harry might be jeopardised, especially if he's not there for her, something the show has been hinting at in the past few episodes.
While Joss' anxieties flare up, Kate experiences similar emotions. Luckily, she has Randy as company. Harry's sister tells her new friend that she's been seeing a married man who is separated. But Randy's advice has an effect on Kate. She realises that she shouldn't wait for a married man to leave his wife.
In an honest response to Kate's sexual escapade, Randy tells her in the promo that she should start thinking with her head more. And it looks like she's finally found a friend who can give her some sane advice.
"Mistresses" Season 4 episode 6 airs at 10 p.m. EST on Monday, July 11, on ABC. You can live-stream the episode via ABC GO.