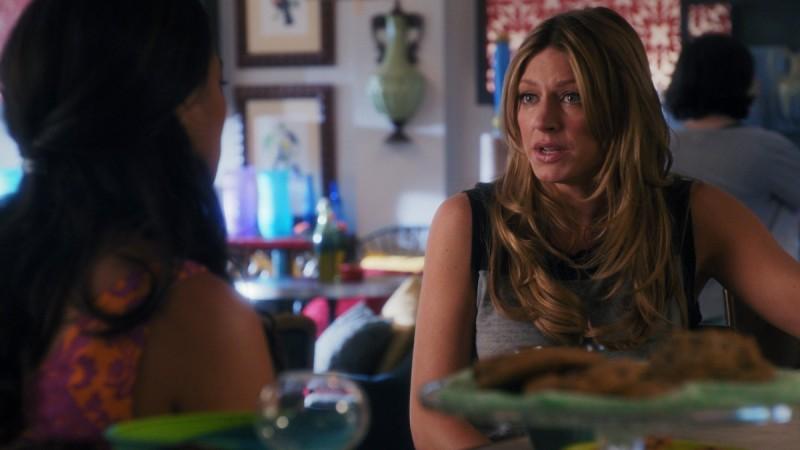 The women on "Mistresses" are about to get a huge shock and no one will be more astonished than Karen (Yunjin Kim). In Season 4 episode 5 titled "Lean In," the cast members of ABC's guilty pleasure TV show will meet a person from the past.
Ever since Alyssa Milano left "Mistresses," fans have been waiting to know if the actress would indeed return to the show. Her character Savi's storyline was eliminated rather abruptly just after her sister Joss (Jess Macallan) started dating her husband, Harry (Brett Tucker). Even before Season 4 could premiere, many fans speculated if they would see Savi back in Joss, Karen and April's (Rochelle Aytes) life.
In fact, the latest season of "Mistresses" has even mentioned Savi several times, but it doesn't seem likely that Milano would appear again on the TV series. However, it could be Alec, the person who Karen slept with in Season 3.
In the promo for Season 4 episode 5, there's a touch of familiarity on Karen's face when she says, in part disbelief and part anger, "What the hell are you doing here?"
If Alec is indeed back in Karen's life, then does this mean that she will begin a new romance after ending her short and steamy relationship with the manny? It does appear so. To be sure, "Mistresses" Season 4 seems to gravitate towards a more serious storyline for Karen and we won't be surprised if there's a wedding or an engagement in the end.
Elsewhere in Season 4 episode 5, April will have to deal with Michael and his feelings for her. He came on quite forcefully in episode 4, and it looks like he will try until April finally realises that she isn't altogether happy with Marc. But it remains to be seen how the guitarist will deal with the news, especially after he finds out that Michael kissed his girlfriend.
"Mistresses" Season 4 episode 5 airs at 10 p.m. EST on Monday, July 4, on ABC. You can live-stream it via ABC GO.