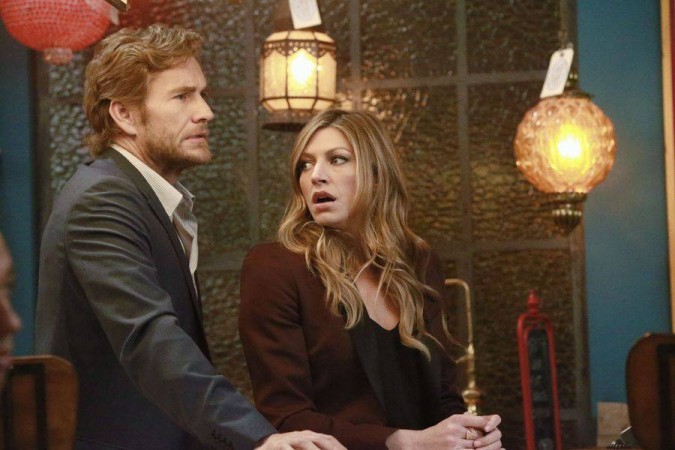 ABC's guilty pleasure drama is back. Josslyn Carver (Jes Macallan), Karen Kim (Yunjin Kim) and April Malloy (Rachel Aytes) bring to television screens their relationship troubles, their simmering chemistry with people who are out of bounds, and more seriously, the trauma of their past. In the Season 4 premiere episode titled "Mistaken Identity," Joss's sanity is questioned when she looks desperate for help.
Joss has been through a whirlwind of troubles. In Season 3, she spent most of her time in prison and nearly lost her life when she finally got out. Most people would lose their mental peace and Joss, no doubt, struggles to find a zen-like space.
However, the problem facing her in Season 4 episode 1 has nothing to do with her painful past, and yet everyone misunderstands her and is ready to put her in a box. This is evidenced through a strange conversation between Joss and literary agent, Barbara Rutledge.
In the promo (via TV Line) for the premiere episode, Joss pleads Barbara to attend her friend, Karen's book launch. However, the literary agent instead asks about the Calisa Raines trial and then proceeds to state, "Oh, I get it. You're mentally ill from the trial!"
Although Joss refutes this by stating that she isn't crazy, Barbara pretty much runs away from her. Elsewhere in episode 1, Joss does exhibit her paranoia and anxiety when she has a painful trigger.
A sneak-peek video captures the realtor walking towards her apartment, which looks unlocked. She immediately calls 911 and asks for back-up. She walks inside her house, feeling scared, but instead finds her fiancé Harry, who is unarmed and full of love.
Joss's fears will play a big part in the latest season of "Mistresses." According to the synopsis (via TV Guide) for episode 1, Joss will not be able to enjoy her engagement as she feels riddled by the ghosts of her past.
Will Harry be there for her? Will this drift them apart? Let us know in the comment section.
"Mistresses" Season 4 episode 1 airs at 10 p.m. EST on Monday, May 30, on ABC. You can live-stream the episode via ABC GO.