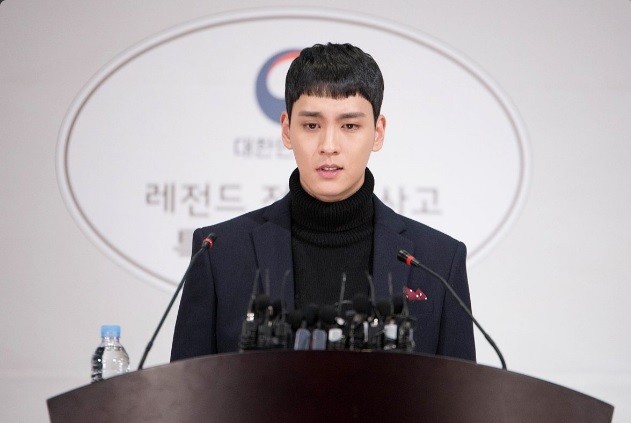 Missing 9 returns with episode 9 this Wednesday, February 15, at 10pm KST on MBC and it will reveal new details about Legend Entertainment's tragic plane crush and its surviving witnesses, including Ra Bong-hee.
Saimdang episode 7 preview: Lee Gyum to receive secret message through young Woo
The sequel is likely to begin by featuring a flashback sequence from the deserted island that could feature more deaths and bloodshed. Although Seo Joon-oh and his colleagues are under the impression that Choi Tae-ho died, he might return for revenge.
Reporter Kim could be his first target as he was the one who provoked his co-passengers to move against him. The male antagonist might then try to kill Secretary Tae Ho-hang and Jung Kyung-ho's character.
The promo for the upcoming episode begins by showcasing a bloody hand and then it takes viewers through a conversation between the male protagonist and the media person. It shows the latter confirming about the death of troublemaker Tae-ho.
In the meantime, Ha Ji-ah goes missing and Ra Bong-hee searches for her. She even informs her lover about it, but they fail to find her. Another person who goes missing is Joon-oh's manager Jung Ki-joon. Did Choi Tae-joon's character kill them?
Since the sneak peek video features a rescue team, it can be assumed that there will be more surviving witnesses returning to Seoul. However, it remains to be seen if they will get a chance to record their statements.
Jang Do-pal, the current president of Legend Entertainment, has already received information about two surviving witnesses. So he might try to kill them before they disclose anything about the male antagonist to Special Investigation Commission.
Click here to watch Missing Nine episode 9 live online on MBC tonight at 10pm Korean Time. The period drama will also be available online here.
Check out the official trailer of the Korean mini-series below: