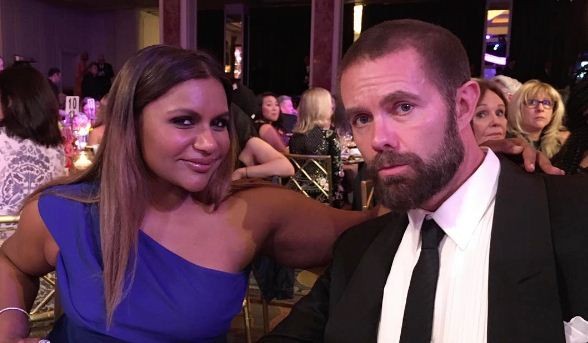 "The Mindy Project" Season 4 is inching towards the finale and there is one thing all fans are unanimously wishing for. That wish, to see Mindy (Mindy Kaling) and Jody (Garret Dillahunt) get together, is expected to happen sooner than you had imagined.
The upcoming Season 4 episode 24 of "The Mindy Project" will see Leo getting one step closer to becoming the megastar that his mother wants him to be. Mindy learns that her favourite daytime soap "Tides of Tomorrow" is looking for a biracial baby and, of course, she takes him for an audition.
Mindy is so excited by the prospect of being a mom-ager to her baby that she seeks the help of Jeremy (Ed Weeks), a fellow thespian. Adorable that he is, Leo gets chosen as the hero baby and his mother could not be prouder.
Also Read: Vh1 relay shows how all your favourite musicians are related on World Music Day
"Oh my God, Leo you did it! You're gonna be famous. Don't forget about me and don't let me steal all you money," Mindy yells as her baby is taken to the sets. However, not everyone seems to think Leo is awesome, namely Mindy's boyfriend Drew.
It is understood he will even lie to Mindy about watching Leo's television debut. However, he gets caught in his lie and sure enough, they break up. However, Drew's loss may end up being Jody's gain.
It is understood that after weeks of torturous will-they-won't-they, Mindy and Jody will finally kiss in the upcoming episode of "The Mindy Project" titled "My Kid Stays in the Picture." Don't forget to watch Season 4 episode 24 of "The Mindy Project" on Tuesday via Hulu.