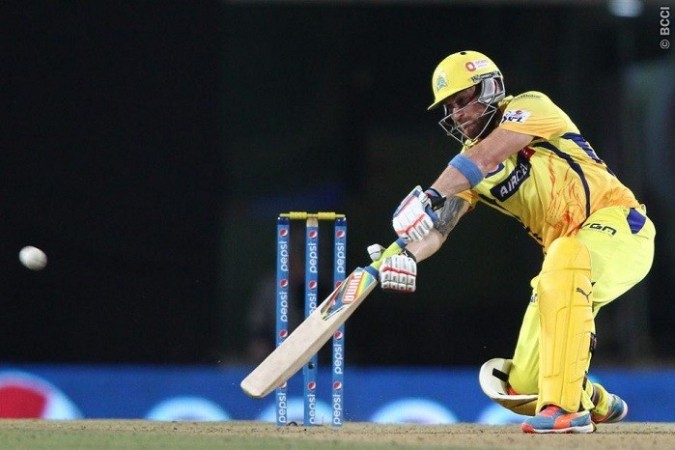 The Chennai Super Kings continued their winning run, and in some style too, thrashing the Kolkata Knight Riders as the IPL returned to India.
The only time when the result was in doubt was when the match was delayed by an hour and a half due to rain, as once CSK walked into bat, there only looked like one team coming out with a W at the end.
Brendon McCullum put his former side to the sword, with a wonderful half-century, with the other CSK batsmen playing around him quite well to take the Super Kings to 148 for three in 17 overs.
In reply, if you can call it a reply, KKR barely put up a fight, crumbling to 114 for nine as CSK romped to a 34-run victory, with only Robin Uthappa and Yusuf Pathan putting up any scores of note.
"We have a very talented side but still we haven't clicked as a team," said KKR skipper Gautam Gambhir, whose team slumped to their fourth loss in six matches in IPL 2014.
"There have been some individual performances but if you want to do well you have to play as a unit. Uthappa looks pretty settled at the top of the order and another positive is the return to form of Pathan. I hope we can start to string together a run of victories from the next game."
Dhoni admitted there is little his side need to improve on at the moment, after CSK's fifth consecutive win in IPL 2014. The Chennai franchise have looked near unbeatable after going down to the Kings XI Punjab in their opening match of the season.
"We were a bit worried that the track would slow down and so decided to bat, even as the rain began to fall at the toss," the CSK captain said. "I'm quite happy with the team at the moment.
"We can use the spinners if the track's turning, we can use [Suresh] Raina more, but if it's a seamer's track we can turn to Dwayne Smith. Overall we look a very balanced side."
Watch the match highlights of CSK vs KKR HERE, HERE or HERE.