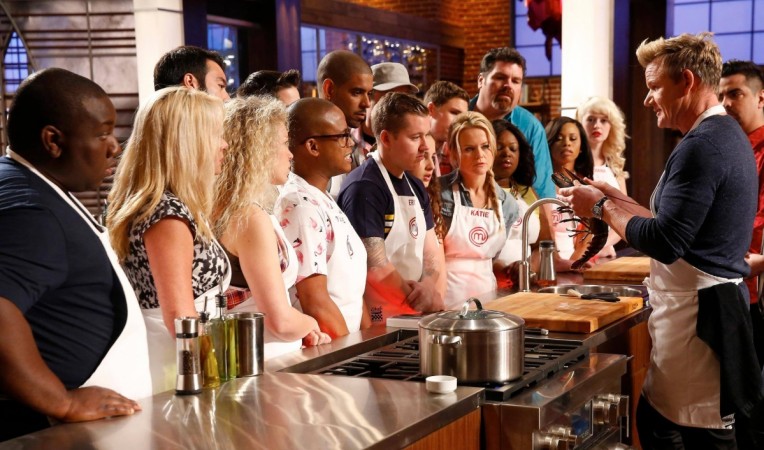 The contestants on "MasterChef" Season 7 are mid-way through the competition and now it's time for everyone to stamp their culinary skills. And one contestant will do just that when the judges introduce a bizarre mystery box challenge in Season 7 episode 8 of the U.S. version of the cooking reality show.
Terry Mueller has been one of the front-runners of this competition so far. He has been able to prove that he can add charm to any challenge that judges Gordon Ramsay and Christina Tosi have set. Although last week's fried chicken challenge was an easy task, Terry's chicken was cooked to perfection and looked delicious. He did shine in the elimination challenge. However, it might be his fellow contestant D'Andre Balaoing's turn to impress the judges in Season 7 episode 8.
The contestant from Las Vegas has an interesting idea when the contestants are required to cook a meal with ingredients that cost less than $20. D'Andre decides to make a pork meatball pho with a deep fried noodle nest. Suffice it to say that Chef Ramsay is more than impressed.
When the "MasterChef" judge is curious to know how D'Andre selects his ingredients, the contestant says that he ran away from home after he came out as gay.
"I was homeless for a little while and so I didn't have a lot of money to buy the best ingredients. But it turned me into a great shopper," D'Andre says.
Although it's not yet known if he will win the mystery box challenge, we won't be surprised if he makes it to the top 3.
"MasterChef" Season 7 episode 8 airs at 8 p.m. EST on Wednesday, July 20, on Fox. You can live-stream the episode via FOX NOW.