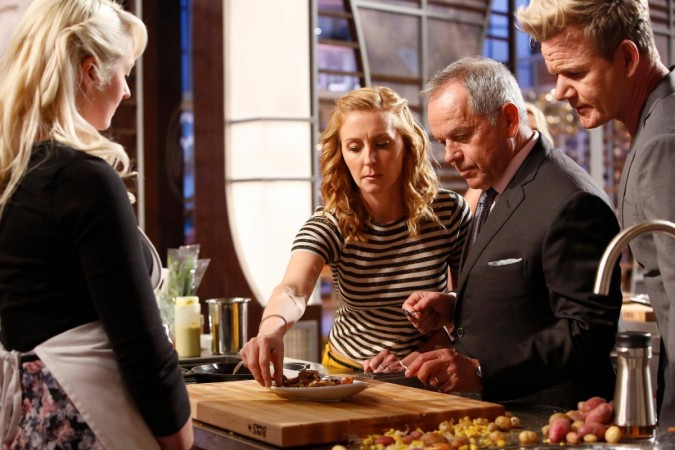 Remember Nick Nappi from "MasterChef" Season 6? Nappi, who was one of the top 5 contestants last year, makes an appearance on the reality show once again. The Season 7 contestants will have to cook a feast for his wedding but not everything will go well for one team in episode 4 titled "A MasterChef Wedding."
This year's instalment of the U.S. version of the cooking reality TV show seems to be all about creating nostalgia or evoking feelings of wonderment. If it was celebrity chef Wolfgang Puck who made an appearance in Season 7 episode 3, then it's former contestant Nick's turn. The cast members will no doubt feel honoured and inspired to cook for a previous contestant of "MasterChef" but will they be able to pull off a menu for 72 guests?
According to the synopsis (via TV Guide) for the upcoming episode, the 18 home cooks will be divided into teams of two. They will be required to cook entrées and appetisers for Nick's and his bride's guests. Although the menu for the event isn't known, the preview clip indicates that we can expect lamb shanks served with vinaigrette and perhaps some sides from the blue team.
In the promo for Season 7 episode 4, the lamb looks like it's cooked beautifully but "MasterChef" judge Chef Gordon Ramsay is less than impressed with the vinaigrette. To his horror, he finds it burning and in a fate of rage he throws it away. "I'm done," he says to Andrea, who is responsible for making it.
Elsewhere in the promo, blue team's captain Nathan looks flustered as he shouts at his team members for components that are missing on a dish. The sneak-peek video does suggest that Nathan's team could lose but as is usual in the "MasterChef" kitchen, the blue team could bounce back as well.
"MasterChef" Season 7 episode 4 airs at 8 p.m. EST on Wednesday, June 22, on FOX. You can live-stream the episode via FOX NOW.