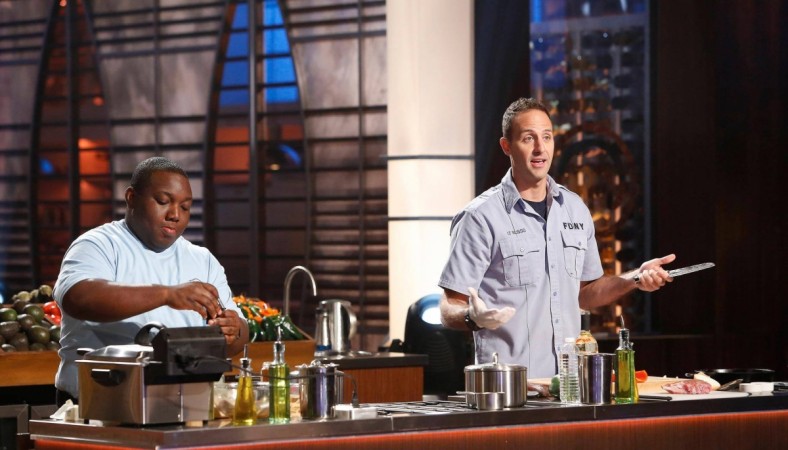 The top 20 have been selected and its time for the contestants on "MasterChef" to display their talent. Of course not everyone will excel and some will fail miserably. But their humiliation and success will take place in front of Wolfgang Puck, the guest judge of Season 7 episode 3.
Anyone who isn't living under a rock would know of Austrian American born celebrity chef, Wolfgang Puck. Which is why the contestants look delighted when judges chef Gordon Ramsay and Christina Tosi introduce him to their top 20. Puck will inspire contestants to push themselves and work harder to be deserving of the MasterChef title.
In Season 7 episode 3, the top 20 will have to use an ingredient that gained significance after it received an aristocratic seal of approval by former U.S president Thomas Jefferson. Yes, we are talking about potatoes.
The contestants on "MasterChef" Season 7 will have to make the tuber the hero of their dish and considering it's versatility, they could excel by making it a number of different ways. But one contestant who will struggle is Nathan.
The 20-year-old contestant from Pennsylvania's dish of twice baked potatoes, filled with caramelised onions, bacon, purple potato and cauliflower purée will fail to impress Puck.
In the promo for Season 7 episode 4, the restaurateur tells Nathan that he has some good ideas but a long way to go. Although it doesn't look like the contestant will be eliminated, he might definitely have to be more inventive in the elimination round, where everyone will be required to cook one of chef Ramsay's signature dishes. Will his Beef Wellington be introduced for a second time? What do you reckon?
"MasterChef" Season 7 episode 3 airs at 8 p.m. EST on Wednesday, June 15 on FOX. You can live-stream the episode via FOX NOW.