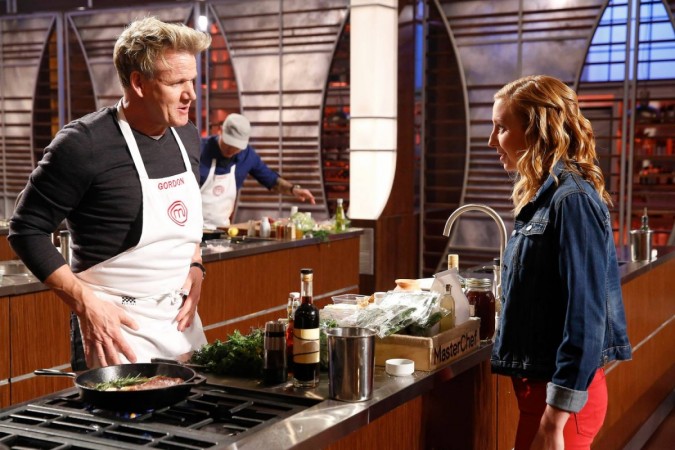 If you've ever wanted to watch chef Gordon Ramsay for a really long time on television, then your dream has come true. "MasterChef" is back and has been treating its fans to two-hour specials. This week, Fox will air Season 7 episode 16 and 17, in which the top 5 contestants will welcome chef Richard Blais as their guest judge, face some family drama, cook for VIP critics and face elimination.
Episode 16 of the FOX reality TV series will include a special appearance by James Beard-nominated author and "Top Chef" contestant, Richard Blais. The 44-year-old American chef will set this season's seventh mystery box challenge and although it's not yet known what ingredients will be included, suffice it to say that the contestants will have to elevate their performance and produce a stunning restaurant-quality dish.
Furthermore, in Season 7 episode 16, the top 5 contestants get five minutes to pick 20 ingredients for the elimination round, and one of them will go home. Will it be Tannoria? This remains to be seen.
The second half of this week's "MasterChef" will include another tag team competition. In Season 7 episode 17, the top 4 will be divided into groups of two, and each pair will have to prepare either a halibut or duck entrée for food critics. To be sure, all the home cooks in this competition are skilled at cooking meat and could indeed impress their guests.
However, the losing team will have a cook off during another elimination round. The two contestants will have to recreate three pork dishes. In the end, the judges will introduce us to the semi-finalists of "MasterChef" Season 7.
Who do you think will be the winner of this season's cooking reality show? Let us know in the Comment section.
"MasterChef" Season 7 episode 16 and 17 will be aired at 8 and 9 p.m. EST on Wednesday, Sept. 7, on FOX. You can live-stream the episode via FOX NOW.