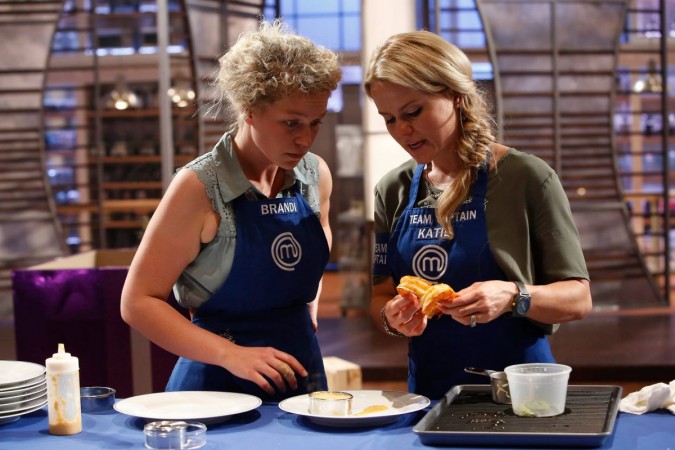 The competition in "MasterChef" has gotten intense and with only 11 home cooks vying for the trophy, we can expect judges to pose some difficult challenges. In Season 7 episode 10 of the reality TV show, the judges will do just that. The contestants will be introduced to a challenge that's unique and much more complicated, mainly because of the guests they will have to cater to.
When the remaining home cooks in FOX's reality TV series meet judges Gordon Ramsay and Christina Tosi, they will learn that they have to cook for 100 farmers. This challenge is a first on "MasterChef" and it remains to be seen how well the contestants perform.
Since it's a challenge based on fresh produce, perhaps fans can expect to find some basic ingredients such as plenty of herbs, vegetables, corn and chicken: staples that are found in most American kitchens.
So far, Terry has been able to deliver impressive flavours and he could emerge as one of the contenders in this week's challenge. However, he might face stiff competition from Andrea and Shawn who have established their skills in the MasterChef kitchen as well.
Whoever wins this could play an important role in determining the elimination challenge, in which contestants have to prepare breakfast using a chocolate-hazelnut spread. This ingredient is almost everyone's favourite and it looks like American cuisine has taken centre stage in Season 7 episode 10. We won't be surprised to see a lot of sweet dishes making their way to the judges' table, but will someone combine it with savoury elements? This remains to be seen.
"MasterChef" Season 7 episode 10 airs at 8 p.m. EST on Wednesday, Aug. 3 on FOX. You can live-stream the episode via FOX NOW.