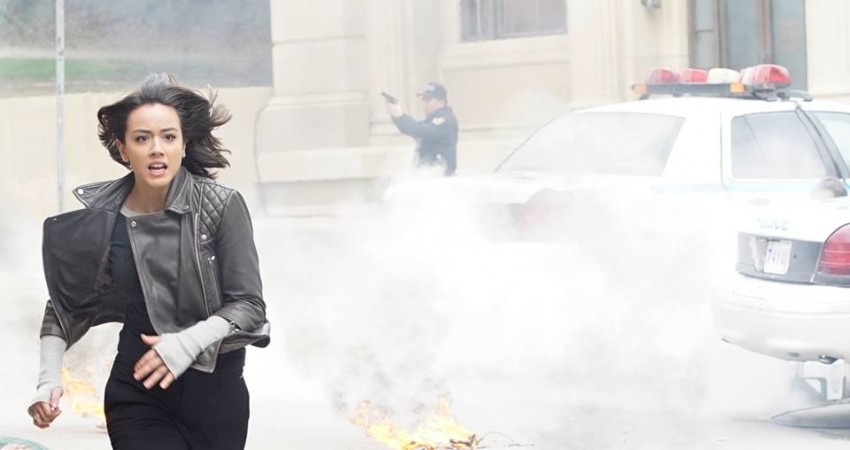 In the upcoming episode titled "Spacetime" of ABC's "Agents of SHIELD," Daisy (Chloe Bennet) has a premonition where she sees terrible things happening to SHIELD members and destruction of massive scale.
CLICK HERE to watch what Daisy sees and how will SHIELD deal with the situation.
According to the synopsis by TV.com, "Daisy gets a terrifying glimpse into the future and SHIELD tries to prove her vision isn't set in stone."
Daisy thinks that the premonition is just a dream and tries to ward it off. However, when Coulson (Clark Gregg) comes to know of it, he immediately orders the SHIELD personnel to take action and clarify Daisy's vision.
It seems that there is something that Coulson might be hiding from Daisy and others as he is reluctant to let them know about the intensity of the situation. Coulson is known for keeping secrets from his team members in the previous episodes of the series and it won't come as a surprise if he has got something more in his pockets about which none of the other SHIELD members knows.
However, whatever is the reason behind Daisy's vision will be seen only once "Spacetime" airs.
In the previous episode titled "Watchdogs," A new group, known as the Watchdogs, went public and destroyed an ATCU facility as they declared war on the Inhumans and the ATCU. Meanwhile, Mack (Henry Simmons) tried to spend some downtime with his brother.