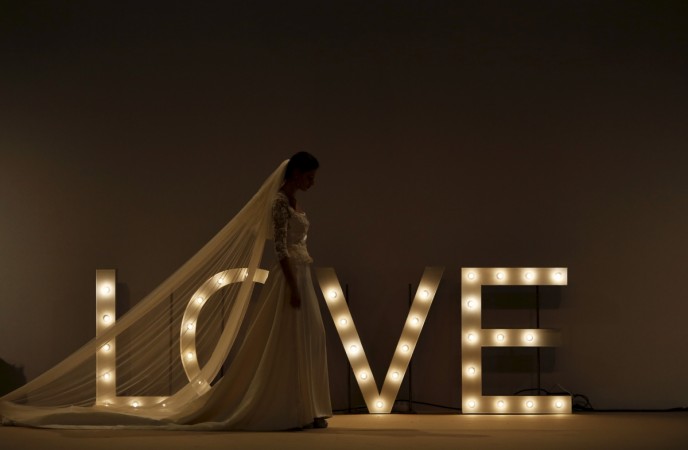 The couples on "Married at First Sight" are getting to know each other better and one thing that grows along with familiarity is contempt. Perhaps this is what Heather Seidel feels as she spends more time with her partner Derek Schwartz. In Season 4 episode 5 titled "Honeymoon Pt. 2," the couple will grow distant even though they will be on their honeymoon.
To be sure, Heather and Derek have not shared a lot of chemistry ever since they said their "I Dos." Even the scenic landscape in Puerto Rico failed to ignite some sort of romance. This was mostly due to Derek's smoking habit, a trait Heather found difficult to accept.
In Season 4 episode 4, she made it clear that her husband's unhealthy habit could be a deal breaker, but it remains to be seen if he can salvage the situation.
Judging by the promo for Season 4 episode 5, one can say that there's little hope for this marriage. The video clip for the upcoming episode of "Married at First Sight" captures Derek and Heather's way of forging a connection: cycling.
The two cycle around the Caribbean island, but Heather looks disinterested even though her husband tries to make conversation with her. In the promo, Heather seems quite passive and perhaps things could turn around if she told her husband to quit smoking. However, is it too soon to have this conversation?
While Heather continues to stew in her passive aggression, Nick Pendergrast and Sonia Granados begin to appreciate each other. The two surf in the sandy beaches of Dominican Republic and Nick gets impressed by his wife's surfing skills.
"Married at First Sight" Season 4 episode 5 airs at 8 p.m. EST on Tuesday, Aug. 16, on FYI. You can live-stream the episode via FYI's website.