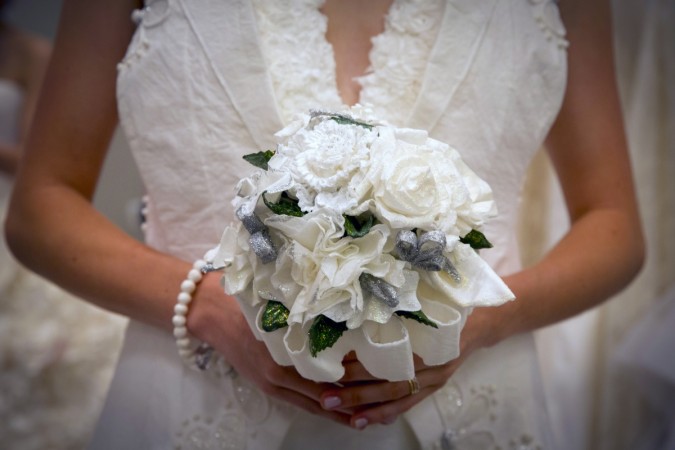 The three couples on "Married at First Sight" have said their I Dos and now all that's left is their honeymoon and six weeks of co-habitation. This could be a daunting task, especially for those who are apprehensive about living with an absolute stranger. Nonetheless, the newly-weds will take this leap of faith and see where it leads them. This is what we can expect from "Married at First Sight" Season 4 episode 4 titled "Honeymoon."
Unlike most other seasons of the FYI reality show, Season 4 seems to be quite promising. Almost all the couples in this year's instalment seem to share immense chemistry with their better halves and this was evidenced during the weddings in Season 4 episode 3. But will this attraction stay for long?
For Tom Wilson and Lillian Vilchez, their honeymoon will strengthen their attraction. The two will realise that they have a lot in common. Tom and Lillian will take part in a number of outdoor activities and will be excited about doing everything together.
In the promo, Tom says, "My expectation from my honeymoon is to have fun, get to know my wife and to tell her that I live in a tour bus."
Tom's life in a tour bus is the secret he will finally reveal in the upcoming instalment of "Married at First Sight." This will definitely be a shocking moment in their relationship and it remains to be seen if Lillian will warm up to the idea of living in a bus. If she doesn't, it could be a deal-breaker since Tom said earlier that he wants to be with someone who doesn't have a problem with the way he lives his life.
What do you think will happen? Let us know in the comment section.
"Married at First Sight" Season 4 episode 4 airs at 8 p.m. EST on Tuesday, Aug. 9, on FYI. You can live-stream the episode via FYI's website.