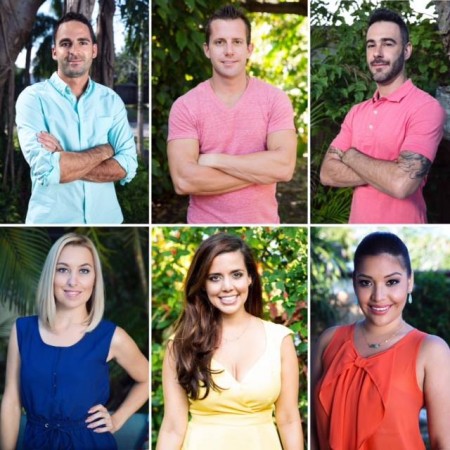 The couples on "Married at First Sight" will finally know what its like to be married to someone. In Season 4 episode 2, the couples will finally tie the knot, but will do so with plenty of doubts, fears and insecurities.
As is usual on the FYI TV series, this year's cast members will feel the jitters just as they walk down the aisle. Although they stated earlier that they couldn't wait to find true love, some of them will wonder if a lasting relationship can be found on the reality show.
In Season 4 episode 2, the couples will be part of one of the most romantic experiences of their lives. However, some cast members' fears will overwhelm them and might hinder them from opening up to their spouse. This could cause further problems and we wonder if these fears will have long-term repercussions.
In the upcoming instalment of "Married at First Sight," Sonia Granados and Nick Pendergrast's fairy-tale wedding will be interrupted by Sonia's insecurities. Although she will marry Nick, her fear that Nick might not be attracted will gnaw at her.
Elsewhere, Lilian Vilchez and Tom Wilson's wedding will not get off to a great start. His gift for his bride, a string of pearls, will stir quite a bit of drama. It remains to be seen if Lilian can move past a gift that was presented with the best of intentions.
"Married at First Sight" Season 4 episode 2 airs at 8.45 p.m. EST on Tuesday, August 2, on FYI. You can live-stream the episode via FYI's website.