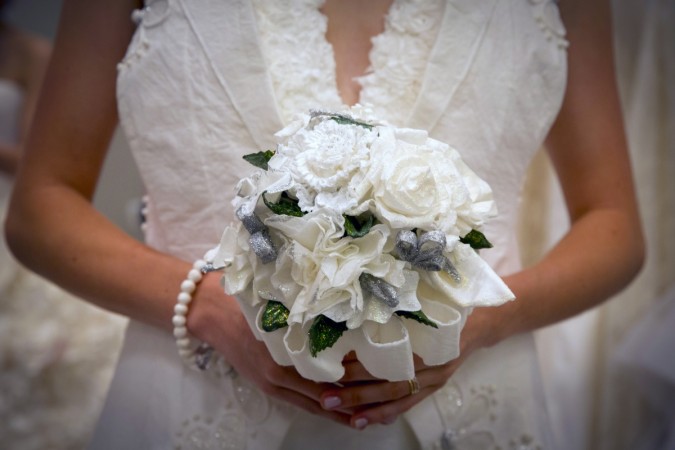 FYI's reality TV series "Married at First Sight" returns to television screens with Season 4 and if there's one reason why 30,000 people across the U.S. applied to be part of the show, its because of their faith in the experts.
The network's social experiment, which captures the married life of two people who haven't seen or spoken to each other, premieres on Tuesday, July 26, and many cast members believe their story will be different because of the rigorous process through which their personalities, their past and present experiences were determined by sociological and psychological experts.
"Married at First Sight" has had little success ever since its premiere on FYI. Out of the many couples who tied the knot, only two have remained together. Many believe the couples on the reality show drifted apart mainly because of stark differences in their personalities, something the experts should have kept in mind.
However, Season 4 of "Married at First Sight" seems to be different. The TV show has roped in two new experts-- Pastor Calvin Roberson, a couples counsellor, and communication and relationship expert Rachel DeAlto, after two of its original cast members left the show after Season 3. Pastor Calvin and Rachel will join Dr Pepper Shwartz.
Cast member Nick Pendergrast, a 32-year-old vacation rental manager told Fox News, "The experts gave me confidence that they would match me with the right person. I probably answered I don't even know how many questions [about] myself over and over and then so many interviews in person with them; so they did their due diligence on me."
This year, the show will take place in Miami where the cast members will meet their partner for the first time. In Season 4 episode 1, atleast two out of the three couples may get married.
Read on to know about this season's cast members:
Derek Schwartz: This 35-year-old account executive is very attached to the people in his life. Derek, who was raised by a single mom, loves to be active, work on his music and spend time with his dog.
Heather Seidel: The 32-year-old flight attendant's idea of a relationship is modelled after her parents, who are still married. Heather loves to travel and cook.
Lillian Vilchez: Lilian's ideal partner is one who is patient, loving, honest and loyal. These qualities are of utmost importance to this 24-year-old realtor, reported New York Post.
Nick Pendergrast: His decision to be part of "Married at First Sight" is a result of an unhappy dating experience. Nick seeks a woman who "can bring him out of his introverted ways."
Sonia Granados: This 32-year-old social worker has had a string of relationships that's lasted only for six months. She is looking for a long-term commitment and believes the experts can help her find the right man.
Tom Wilson: This 29-year-old who lives in a RV wants to be with someone who is "laid-back, active, trustworthy and has similar values." In his words, his biggest fear is being with someone who is "concerned about monetary things and image."
"Married at First Sight" Season 4 episode 1 airs at 8 p.m. EST on Tuesday, July 26 on FYI. You can live-stream the episode via FYI's website.