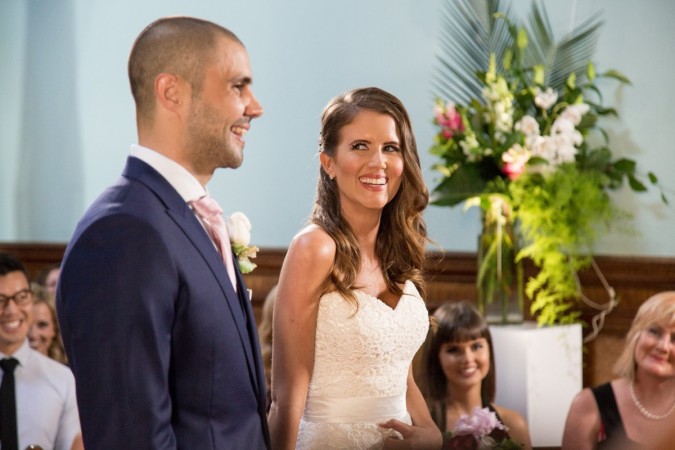 Are all the couples on "Married at First Sight" Australia happy? The latest instalment, Season2 episode 6, of the reality TV series focuses on the disagreements and deal-breakers in the cast members' marriages.
While the couples on the reality TV show are still trying to wade their way through marriage, Clare and Jono decided they are not compatible. In Season 2 episode 5 of "Married at First Sight" Australia, the on-screen pair ended their relationship during a dinner party. While everyone was shocked, Jono handled Clare's decision rather maturely. Now, it remains to be seen if Erin and Bryce will be the next couple to end their marriage.
So far, the two have had a very amicable relationship. To be sure, Erin and Bryce share a lot of chemistry and this has helped them come closer. However, Bryce realises in episode 6 that his life-long dream of being a father cannot be actualised if he is with Erin. The 26 year-old revealed that she doesn't ever want to have kids. It remains to be seen if there's a future for these two.
Meanwhile, Christie and Mark struggle with their long-distance marriage. The Sydney native, who travels to countryside Victoria to meet her husband, finally states that the distance is cumbersome. "I just don't think I can do this," Christie says in the promo.
While Christie and Mark share some romantic moments, the "romance" element seems to be lacking in Simone and Xavier's relationship. She asks him to be romantic but he looks frustrated by her requests. The couple could perhaps get the help of the experts and deal with this issue. But will they do it?
"Married at First Sight" Australia Season 2 episode 6 airs 7.30 p.m. AEST on Channel 9. You can live-stream the episode via 9Now.