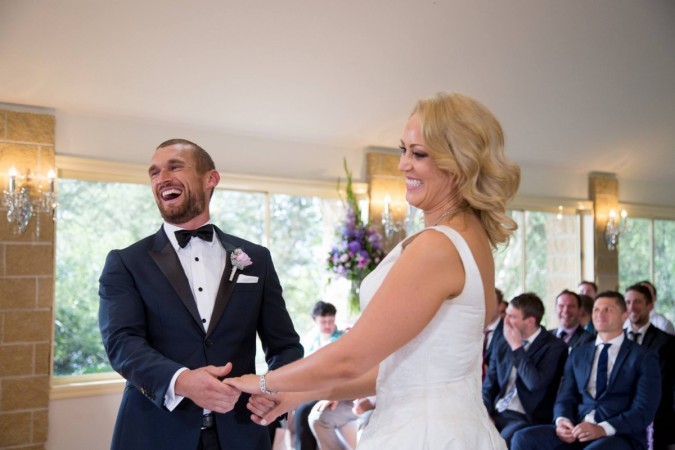 Channel 9's "Married at First Sight" Australia has just begun but one couple has decided to end their marriage. In the latest instalment, Season 2 episode 5, Clare Verall and Jono Pitman face more roadblocks in their relationship.
Since the premiere of "Married at First Sight" Season 2, Clare and Jono have had their moments of happiness, but they have been largely clouded by his aggression and inability to be flexible towards his wife. His lack of empathy could very well lead to the end of their relationship in episode 5.
The promo hints at a possible breakup between one of the couples. Although it doesn't indicate who will leave the show, the video clip is littered with scenes of a very emotional Clare.
Her predicament and resolution to perhaps end things with Jono becomes evident at a dinner consisting of the cast members. At the meeting, it becomes clear to Clare that her marriage is flawed on many levels. However, she becomes defensive when she receives advice from Erin Bateman. Clare says, "I love who I am; like it or lump it."
Clare dramatically leaves the dinner and is seen crying in the restroom. She finds support from Simone Brennan, who sits by her side and comforts her. What leads Clare to this situation is still unclear. It remains to be seen if Jono will try to calm her at the end of episode 5.
"Married at First Sight" Australia Season 2 episode 5 airs 7.30 p.m. AEST on Monday, April 18, on Channel 9. You can live-stream the episode via 9now.