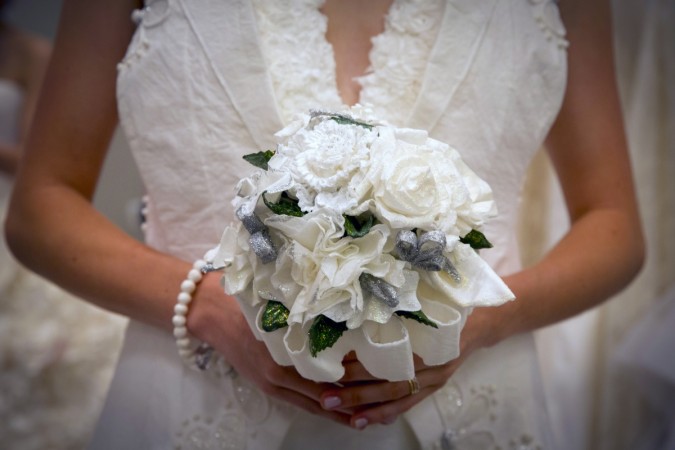 After a dramatic premiere, "Married At First Sight" Australia will continue to depict what it's like to be in a relationship with a complete stranger. In Season 2 episode 2 of the reality TV show, two more weddings will take place.
[Spoiler Alert]
Season 2 premiere of "Married at First Sight" Australia opened with some of the most colourful cast members we've seen so far. In episode 1, Erin Bateman, a 26-year-old "online dating fiend" from Melbourne married (not legally) Bryce, a 31-year-old business analyst, who looked like the calmest person at their wedding. Even if they don't share an intellectual bond, there certainly seems to be physical chemistry between the two.
Episode 1 of "Married at First Sight" Australia also included another wedding, that of Christie Jordee, 39, and Mark, who recently bought a farm. Although Christie didn't feel the jitters before the ceremony, she certainly did after it came to an end.
If you're wondering why, it's because the DJ from Sydney felt zero attraction towards her chosen partner, Mark. Although he made small, sweet gestures to ensure she's well taken care of, Christie maintained enough distance from Mark.
Episode 2 of "Married At First Sight" however begs to differ from the premiere episode. It is the men who will experience all kinds of emotions before the ceremony. In the promo, Jono, 28, looks extremely perturbed at the thought of marrying a person he has never seen.
He says, "I might not like what I see, that's my biggest fear." Judging by what the narrator in the promo says, his biggest fear might indeed come true. However, he will have to say "I Do" and hope to ignite some chemistry between him and his partner, just as Christie and Mark wish to do.
"Married At First Sight" Season 2 episode 2 airs 7.30 p.m. AEST on Channel 9. You can live-stream the episode via 9Now.