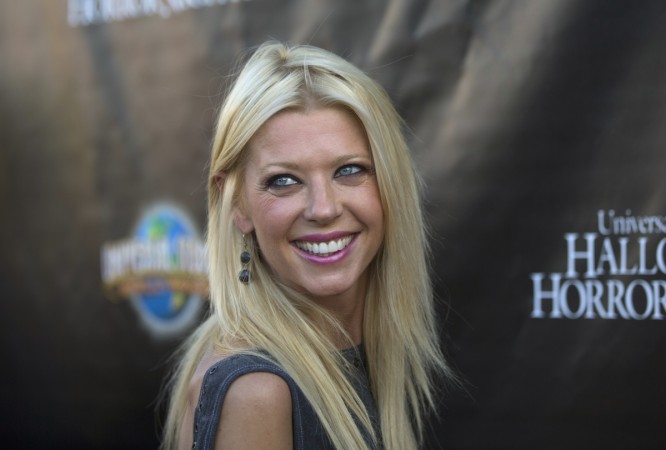 Cast members of "Marriage Boot Camp: Reality Stars," will wonder if Tara Reid is committed to the show. In the latest instalment, Season 5 episode 2 titled "Over My Dead Body," the actress will be hounded by several of her mates after running away from difficult situations.
Tara and her boyfriend Dean May will find themselves in an uncomfortable situation with Judge Lynn Toler. The "Divorce Court" cast member will ask the actress if there's a secret she's hiding. Furthermore, the lawyer will press Tara to comment on what has been said earlier in the tabloids.
This honest and rather brazen statement will impel Brittish Williams to say, "If I have to talk about how I get cheated on you need to talk about whatever you went through in 10 years." However, Tara will deflect this and other questions.
In fact, she will walk out of the room along with her boyfriend. Although it's not yet known if Tara's behaviour is partly due to her unwillingness to talk about her past or her sensitivity to it, the actresses' cast mates will find themselves more inclined to know what secrets she's hiding.
In the promo for Season 5 episode 2, Brittish says, "Tara is avoiding issues and hiding stuff. And I'm going to get to the bottom of it."
But it looks she won't be the only one. The upcoming episode of "Marriage Boot Camp: Reality Stars" will also include a couple's exercise in which one person has to pretend to be dead. The exercise, aimed at making people express their innermost fears, will fail in Tara and Dean' case.
In the upcoming episode, Tara's boyfriend Dean will volunteer to act dead, but his girlfriend will not be able to handle it. The "American Pie" actress says she doesn't want to be part of it and storms off.
"Marriage Boot Camp: Reality Stars" airs at 9 p.m. EST on Friday, June 10 on WE TV. You can live stream the episode via WE TV's website.