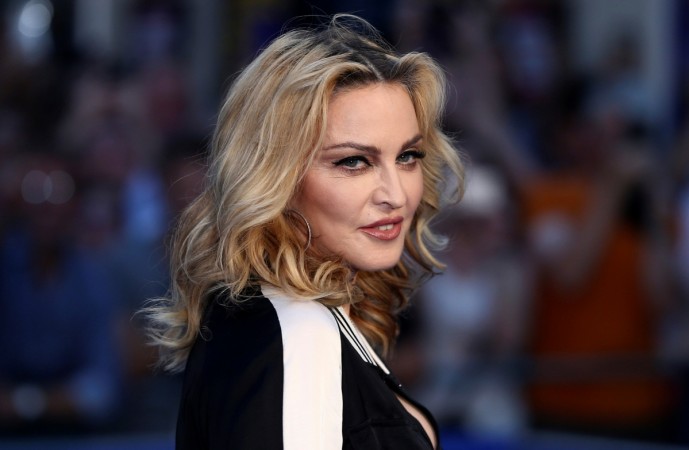 In a shocking reveal, Madonna shares an inside detail about her relationship with Michael Jackson with her new friend, James Corden. Madonna hopped on the car with Corden to feature on his Carpool Karaoke segment of The Late Late Show. The duo drove through the busy streets of New York singing popular songs of Madonna and sharing secrets of her life. She starts off sharing her relationship with the legend Michael Jackson.
Everyone in the industry knew that the two musicians were very close but no one ever asked Madonna about it before. When Corden questioned her about the duo, she didn't know if she should kiss and tell. "Of course we kissed, tons of kissing. I mean baby, I have been around," she gushes. "I leaned in and made the first move because he was shy. I did get him to loosen up with a glass of chardonnay and it did wonders," she shares.
The Vogue singer gives viewers a sneak peek into her lifestyle. Talking about her children liking her new style of music, she says, "My kids are quite rebellious. My work is rebellious but my lifestyle is not rebellious. I don't drink, I don't smoke, I don't party, I'm quite square. I have a predictable life. I go back home after work to be Julia Andrew."
Madonna also opens up about her desire to be a nun. Curious to know what is going on under the attire, Madonna wanted to be a nun every since she was young. "I kinda wanted to be a nun. I like their uniform. I imagined all sorts of things going underneath their long robe," she explains.
Apart from talking about things that constituted her life, Madonna also showed off her twerking skills as she twerked to the song, B***h I'm Madonna, on the front seat of the car. "That's the first in-car twerk I have ever seen," shares a surprised Corden. You can tune into the whole video below: