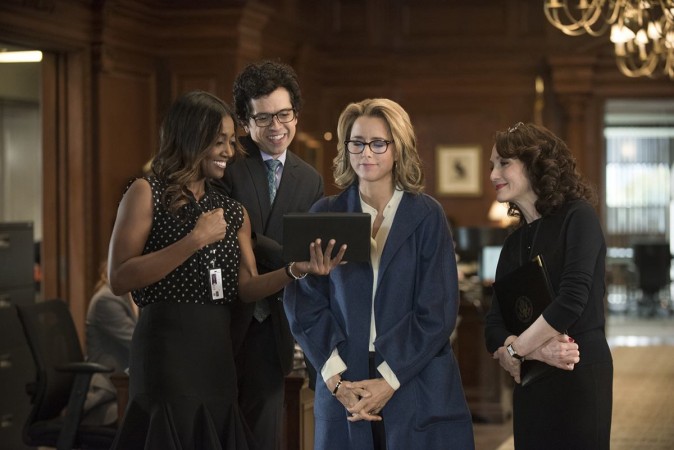 The end of "Madam Secretary" Season 2 is upon us and Henry isn't close to finding Jibral Disah. In episode 20, the pre-finale instalment, Henry McCord (Tim Daly) and Elizabeth (Téa Leoni) have a huge argument.
Disah and his group Hizb-Al Shahid has been a major headache for the U.S. State Department. The team has actively pursued the terrorist since the second half of Season 2, and they are still nowhere close to locating him. Last week, Henry's team made a breakthrough but their plan faltered. The only positive? Taking Disah's wife Hijriyyah into their custody. Will she co-operate and offer his whereabouts?
Perhaps this will be revealed in episode 20. In all probability, the folks at Murphy Station will interrogate her and offer safety if she gives information on her husband. However, Bess' plans may just ruin their mission.
In the latest episode, the Secretary of State makes a formal speech against the terrorist organisation, according to the synopsis (via TV Guide). She will also speak to the Russian Foreign Minister for a possible coalition, but this will derail her marriage with Henry.
The synopsis hints that Henry's frustration will stem from the fact that he wants to protect Dmitri's sister Russia. Bess's new political move might jeopardise this and it remains to be seen if Bess will choose politics over her husband.
"Madam Secretary" Season 2 episode 20 airs 8 p.m. EST on Sunday, April 17, on CBS. You can live-stream the episode via CBS All Access.