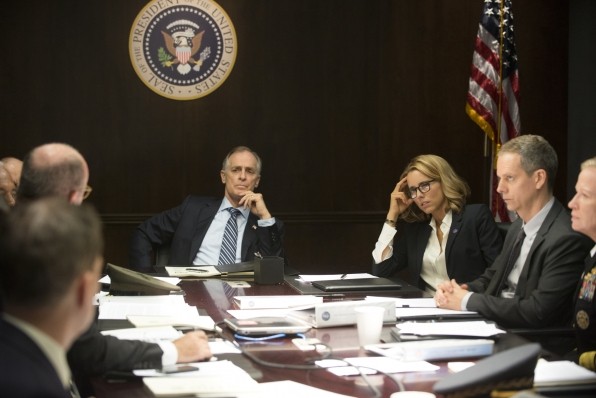 The latest episode of "Madam Secretary" will focus on an interesting lead Elizabeth McCord (Téa Leoni) receives. However, it remains to be seen if the U.S. Secretary of State believes the information in Season 2 Episode 16, titled "Hijriyyah."
In the latest instalment of CBS' "Madam Secretary," Bess will be on a mission to pursue most-wanted terrorist Jibral Disah (Bobak Bakhtiari). She will find herself lucky when a Libyan refugee offers intelligence on the terrorist's whereabouts.
In Episode 16, a boat carrying Libyan refugees sends a distress call to an Italian warship and as a bargaining chip, a passenger on the boat claims to know the exact location of Disah. While this may certainly prove to be useful to Bess, it remains to be seen if the passenger is indeed telling the truth. This will be a difficult task for the U.S. Secretary of State, considering the warship gives her only 20 minutes to speak to the refugee.
If the lead proves to be false, Bess may not find herself in best of situations with President Dalton (Keith Carradine), who is already angry about the terrorist attack on U.S. soil.
Season 2 Episode 16's synopsis released via TV Guide reads:
Elizabeth is presented with the opportunity to question a person who claims to know the whereabouts of the most wanted terrorist in the world. In other events, Stevie brings her boyfriend home to meet her parents.
"Madam Secretary" Season 2 Episode 16 airs Sunday, Mar. 6 at 8 p.m. on CBS.