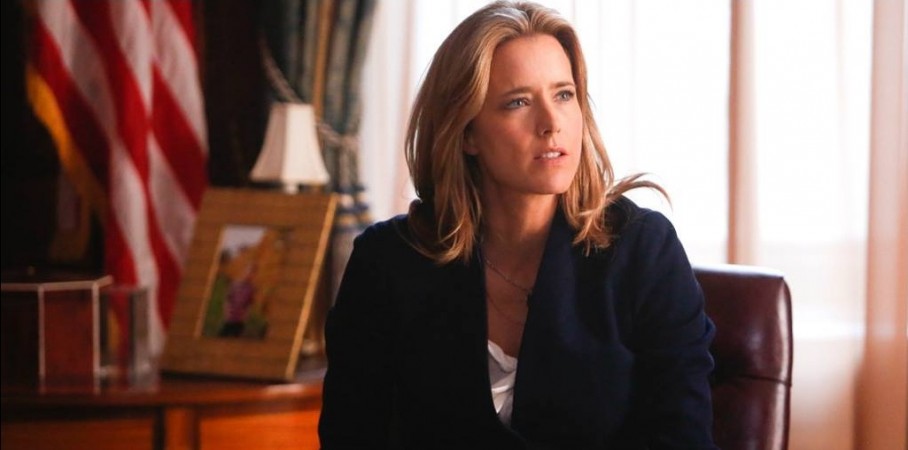 After a week-long break, the CBS political thriller "Madam Secretary" will air its latest episode. Season 2 Episode 14 of the TV series will delve into a plethora of issues ranging from homegrown terror to a possible nuclear arms race in Eastern Europe.
Elizabeth McCord (Téa Leoni) will leave her loving husband Henry (Tim Daly) in Washington as urgent diplomatic negotiations require her to be elsewhere. The Secretary of State's first visit will be to Eastern Europe, where a nightmare of sorts will unfold in front of her.
Bess will have to find the culprits responsible for stealing uranium, which could be used to make a nuclear weapon. We predict that this problem could emerge in Ukraine. The country has uranium deposits and hasn't shared an amicable relationship with the U.S.
The threat of a nuclear attack is a very real problem in our current political scenario and the upcoming episode of "Madam Secretary" will reflect the urgency of the issue. This underlying theme of depicting real world problems such as terrorism and Saudi Arabia-U.S. relations is seen elsewhere in the episode.
President Dalton (Keith Carradine) tells Bess to focus on the escape of two teenage girls, who have fled the country in order to join extremist group, Hizb al-Shahid (HS). The President informs her that the teenagers must be returned to their parents safely and this precarious situation shouldn't affect their arms deal with Saudi Arabia.
Season 2 Episode 14's synopsis released on CBS website reads:
"While overseeing a mission to track down the culprits behind a uranium heist in Eastern Europe, Elizabeth also contends with other highly sensitive issues with Saudi Arabia that may potentially threaten an arms deal the two countries have been working on. Also, Elizabeth deals with a diplomatic crisis when two American teenage girls flee the country to join the terrorist group Hizb al-Shahid (HS)."
"Madam Secretary" Season 2 Episode 14 titled "Left of the Boom" airs on Sunday, Feb. 14 at 8 p.m. on CBS. You can live stream the episode online via CBS All Access.