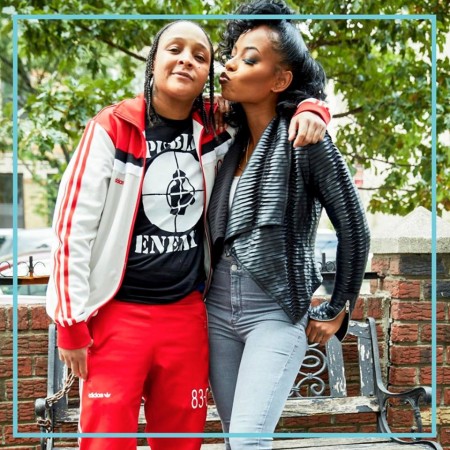 If the promos are anything to go by, Season 6 Episode 6 of "Love & Hip-Hop New York" is going to be one of the most controversial episodes of the series. After saying she wants nothing to do with Peter Gunz for many years, Tara Wallace has finally decided to take a step in the right direction, just as Amina Buddafly and Peter decide to move forward as a couple.
In a sneak-peek for "Fallout", Tara is seen speaking with therapist Dr Jeff, wherein she explains her 13-year-long complicated relationship with Peter, and asks him how she can erase herself from the scene. During their interaction, Tara reveals Peter has lied to her about many things over the course of their relationship, from his age to the number of children he has fathered.
Dr Jeff reminds her she is partly responsible for the hot mess that is their relationship, and that she will have to take accept that if she hopes to move on. Tara does understand her naivety is what allowed the situation to get so out of hand, and she tells the doctor she wants his help to "figure out what's wrong with me, and why can't I just completely erase myself from this situation".
Also Read: Tara, Peter, Amina family reunion
However before he gets to that, Tara wants to reveal something to him. The sneak peek ominously ends with "there's something else".
Meanwhile, another less intense love triangle is brewing in "Love & Hip-Hop New York". DJ Self, who claims to be in a relationship with Yorma, is still trying to get intimate with Cardi B. The Instagram star's main boo is in prison, and Self is trying to make best of the situation when he can. Recently the duo had appeared together in a 105.1 BreakfastClub interview where they had both said whether not the duo gets involved will be revealed in the show.
Season 6 Episode 6 will also see the relationship between Remy Ma and Rah Ali deteriorating. It is understood that the rapper tries to help her friend with a fashion show, but things go southwards when the event ends in their quarrel.
Watch Season 6 Episode 6 of "Love & Hip-Hop New York", which will be aired at 8 pm (EST) on Monday, 18 January. You can also live stream "Fallout" via the vh1 website.