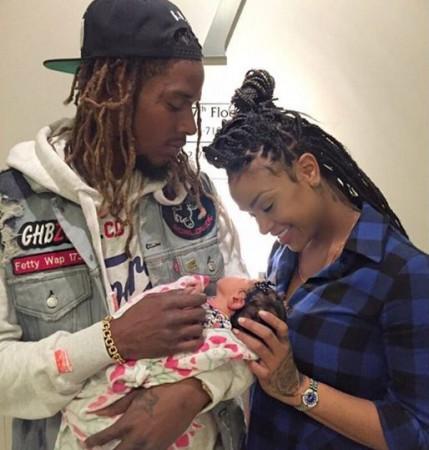 Masika's story has not been truly addressed in Season 3 of "Love and Hip Hop Hollywood" so far, but in the upcoming Season 3 episode 4 fans will finally get to see her sit with her baby daddy Fetty Wap and make a decision regarding their child together. Although the rapper had been quite difficult to co-parent with, so far, he does reach out to her in "Mama Beef" to say that he wants to be a part of their daughter's life.
In the sneak peek from the upcoming episode, Fetty tells Masika, "I want to be her father... I want to be the one when she gets older 'that's my daddy, yes' 'hi' [sic]." Although she appreciates the gesture, she asks him what changed his mind regarding the parentage and he says that he finally decided to "man up." It looks like Masika will receive some sort of support during the rest of her pregnancy from her baby daddy.
Meanwhile, the episode will also see new cast members and fiancés A1 and Lyrica trying to bring peace between both of their mothers so that their marriage will be no more stressful that it absolutely needs to be. However, this is not going to be an easy job, because from what we have seen in the previous episodes, the families do not get along, at all.
"Mama Beef" will also see Brandi and Max sorting out their problems after the former took the money from their son's college fund to invest in her business. The official synopsis for the episode reads:
A1 and Lyrica attempt to get their mothers to make nice before they get married; Masika meets up with Fetty Wap; Max is angry with Brandi after discovering her secret; new love is in the air for Nikki.
Don't forget to watch Season 3 episode 3 of "Love and Hip Hop Hollywood" at 8 p.m. (EST) on Monday, Sept. 5. You can also watch the episode online via VH1 website.