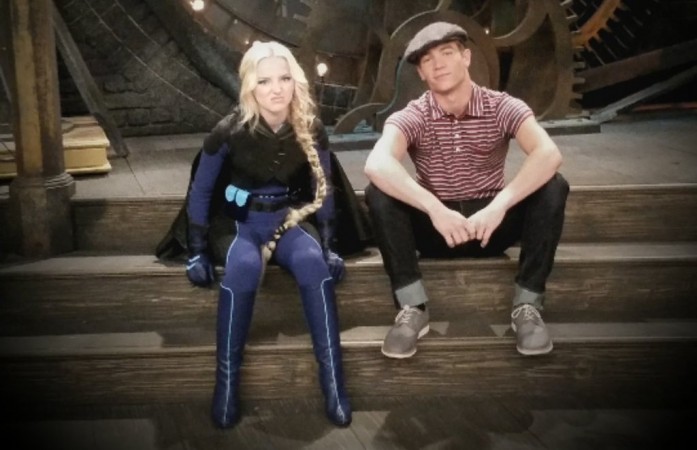 In the latest episode of "Liv and Maddie," there's romance and lots of it. However, how do their parents deal with it? This will be revealed in Season 3 Episode 13 titled "Vive-La-Rooney."
Last week's episode captured a fight between the twins. Maddie was upset with her sister when she found out that Liv has been trying to play cupid. The tomboy's anger stemmed from the fact that Liv tried to encourage Josh. However, Maddie's (Dove Cameron) attitude towards Josh, and perhaps Liv, will change when the next episode airs.
[Spoiler Alert]
In the upcoming instalment of "Liv and Maddie," Josh and Maddie will go on a date. A recent set of promo pictures released on Just Jared hint at a certain closeness between the two. Josh is dressed in his baseball gear and he lovingly puts his arm around Maddie. She seems equally enthralled by him.
However, Maddie's father Pete (Benjamin King) doesn't look very amused by the kids' shenanigans. In the promo pictures, he looks disappointed as his daughter carries out a romance in their backyard. However, he has always been kind-hearted. Will he accept this new reality in which his daughter is no longer single?
Season 3 Episode 13's synopsis released in TV Guide reads:
Liv tries to learn French for an upcoming interview, so her mom immerses her in the language and culture. Meanwhile, Maddie considers dating again.
"Liv and Maddie" Season 3 Episode 13 airs on Sunday, March 13, at 8.30 p.m. on Disney. You can live-stream the episode here.