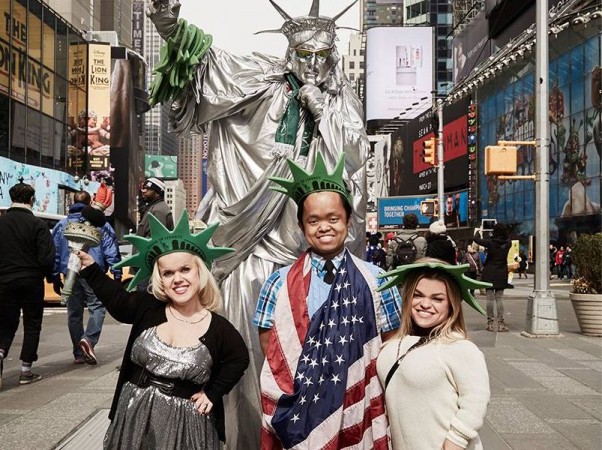 Jazmin Lang and her sister-in-law Dawn are still fighting and it's going to get worse in the latest instalment of "Little Women: NY." In Season 2 episode 3 titled "Into the Wild," the cast gets together for a camping trip, but tensions between them will continue to rise.
Dawn's impulse to judge and in the process, berate her friends over their questionable professional choices will be highlighted in the upcoming episode as well. According to the synopsis (via TV Guide) for episode 3, her fight with sister-in-law Jazmin will spill into another hour of "Little Women: NY's" air time.
If last week's episode was an indication of what's to come, then suffice to say that the two will bicker over Dawn's nonchalance and lack of empathy. Fans of the show will remember that the paralegal refused to let her family member live with her in NYC.
Unfortunately, this negativity will take place during a camping trip that's supposed to be fun and enjoyable. Apart from the Lang family's feud, the cast will witness another shocking situation that might just unite Dawn and Jazmine.
In the promo for Season 2 episode 3, Jazmine tells the gang that she has a video of pregnant Katie smoking. At this point, every cast member embraces a bit of Dawn's judgemental attitude and wonder how she could do that to her unborn child. Will there be an intervention when they get back to the Big Apple? It seems possible.
While the cast members of Lifetime's reality TV series get together and give their two cents on Katie's smoking habit, Jason Perez will realise that the camping trip is not what he envisioned.
In an effort to mend differences, he will hand them each a floating lantern, with which they can wish away all their problems. Although Jason's effort is laudable, Dawn asks in the promo if the lanterns are bio-degradable. Does this become a huge problem? This remains to be seen.
"Little Women: NY" Season 2 episode 3 airs at 10 p.m. EST on Wednesday, May 18, on Lifetime. You can live-stream the episode via My Lifetime.