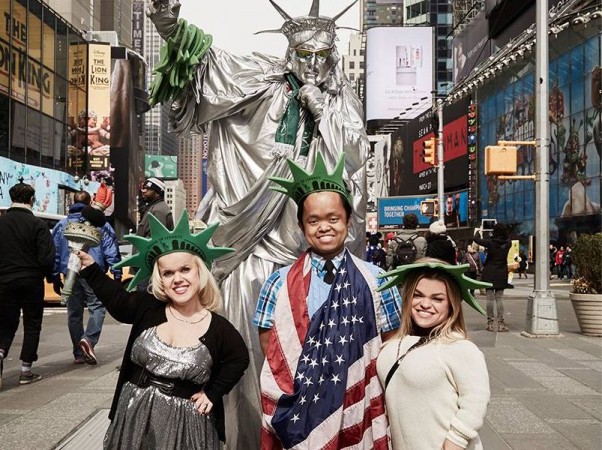 The latest season of "Little Women: NY" premieres with more Dawn and Jazmin Lang drama. In Season 2 episode 1 of the reality TV show, Dawn's rudeness pushes Jazmin away from her, again.
Jazmin puts her differences aside with Dawn, even though it doesn't look like she's forgotten their earlier fight. Nevertheless, she visits the paralegal at her apartment and asks if she can live with her so she can stay in New York.
Jazmin tells the camera that living with Dawn isn't her first choice, but admits that she is ready to forgo her pride so she can live and breathe in the Big Apple. However, it appears as if she did not anticipate a rejection from Dawn.
The paralegal says she can't help her sister-in-law because she's fierce and hasn't relied on her family for support. Dawn ends their conversation saying: "To be honest, we are still working on our relationship and you moving in with me isn't going to help it." If this tête-à -tête indicates one thing, it is that Dawn is still angry at the exploitation of little people in the entertainment industry.
Season 2 of "Little Women: NY" returns with most of the old cast members, except for Jordanna James, Misty Irwin, and Kristin Zettlemoyer. In their places, Katie and Jessica will appear alongside Lila Call, Jason Perez, Dawn and Jazmin.
The promo for episode 1 indicates that new cast member Jess wants to experience life in New York. The cast member reveals she's a wrestler nicknamed Jersey Jess. The video clip hints that some of the drama in this season will occur between Jess and Dawn, who seem to be very opinionated.
"Little Women: NY" Season 2 episode 1 airs at 10 p.m. EST on Wednesday, May 4, on Lifetime. You can live-stream the episode via My Lifetime.