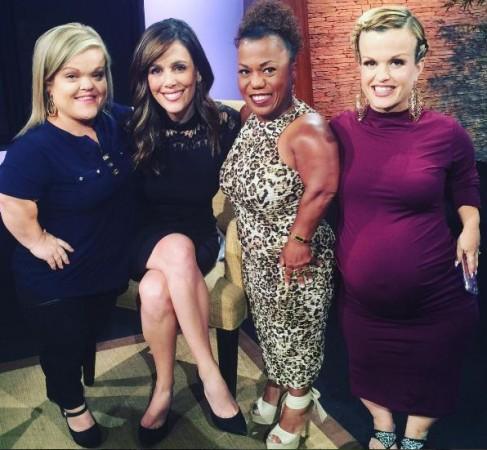 Everyone on "Little Women: LA" is annoyed with Christy McGinty and it seems that the cast members won't reconcile anytime soon. In the reality TV series' latest instalment, Season 5 episode 9 titled "Murder She Wrote," Terra Jolé has another fight with Christy. Terra calls her cast mate out for sneaking behind Briana Renee's back and landing her in legal trouble.
The upcoming instalment of the TV series captures the fight between Terra and Christy in great detail. And as is usual on "Little Women: LA," this verbal altercation takes place at a party.
To be sure, everyone except Briana and her husband Matt Ericson gather at Elena Gant and Terra's murder mystery party but the only interesting thing that takes place is them sitting by the pool and sipping on their drinks. It is during this time that Terra decides to ask Christy if all is well... with her head.
In the promo for Season 5 episode 9, Terra says, "Tonya and I have thought in the past that you might be popping a couple of pills but she [Briana] thinks you're definitely on serious head medicines right now."
This statement offends Christy and she argues back by stating that Terra shouldn't make such claims simply because she doesn't know what's happening in her life.
Unfortunately, Terra is pleased that Christy takes the bait. She says she doesn't know much about Christy's life only because she doesn't interfere.
Interestingly, everyone else at the party looks on and refuses to stop Terra before she goes too far. In her confessional, Elena says she wants everyone to be friends again but doesn't see it materialising. However, Jasmine Sortega says that Christy can't be trusted and the fact that she walked out of the murder mystery party is proof enough.
"Little Women: LA" Season 5 episode 9 airs at 9 p.m. EST on Wednesday, Sep. 7, on Lifetime. You can live-stream the episode via My Lifetime.