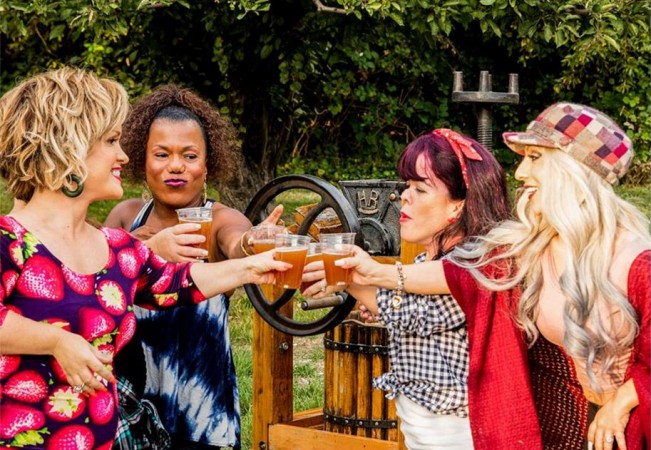 Almost everyone in "Little Women: LA" cast is pregnant and if there's one party that's going to take place ever so often on Season 5, it is a baby shower. This week it is Briana Renée's turn and her new best friend Jasmine Sorge takes on the responsibility of organising it in Season 5 episode 4 titled "Twins and Tears."
In the months leading up to "Little Women: LA" Season 5 premiere, fans wondered if Briana still has friends left in L.A. But it seems like Matt Ericson's wife has a few to count on, even if she continues to defend her husband who cheated on her. And it is these friends who make her feel special during her rather turbulent pregnancy.
In Season 5 episode 4, Jasmine tells Briana that she's decided to organise a baby shower in her honour and immediately proceeds to talk about the guest list. Jasmine, who is pregnant herself, asks if Terra Jolé and Tonya Banks can be invited as well. Interestingly, Briana gives her blessings.
Nevertheless, it remains to be seen if these two will actually make it to the party after Jasmine and Briana decide that Matt's presence is an absolute must. Briana has her doubts but is mostly positive that she can expect Terra and Tonya at her baby shower.
Terra and Tonya's presence at the party is sure to evoke some unpleasantness, especially since they discussed all of Briana's unhealthy choices (mostly Matt) in last week's episode, "Lost and Found." Can we expect some tears and more baby news? We think so.
According to the synopsis, Briana's baby shower creates excitement among some of the cast members at the very least. The summary states that Christy McGinty, who likes to be present at every gathering, tries to mend ties with Briana after calling Matt a "weird a-- husband" earlier. But is there hope for these two? Or is Briana done with her for good this time? Only a baby shower will tell.
"Little Women: LA" Season 5 episode 4 airs at 9 p.m. EST on Wednesday, August 3, on Lifetime. You can live-stream the episode via My Lifetime.