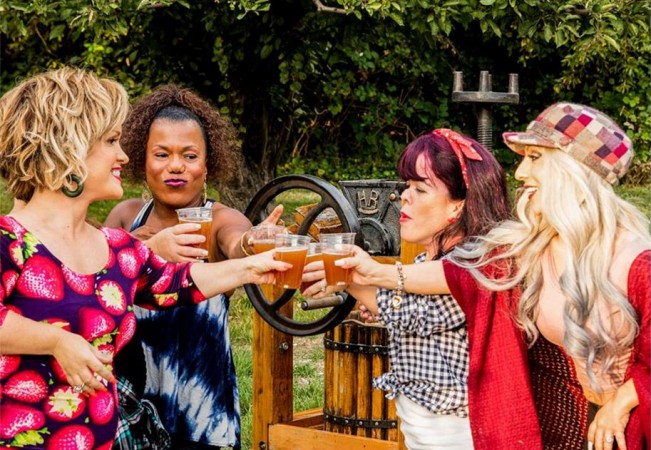 Briana Renee and Matt Ericson's tumultuous marriage plays out on television screens yet again. In part two of "Little Women: LA's" special episode titled (what else) "Matt and Briana," the reality stars decide if divorce or reconciliation is the best option for them.
The fate of Briana and Matt's marriage is still unknown. In last week's part one special, the reality star told her husband he wasn't welcome home yet. Although this decision infuriated him, he controlled his aggression and told his wife he still wants to live with her, implying that living in Seattle doesn't seem right.
In part 2 of "Little Women: LA Matt and Briana," the pregnant TV personality has to decide if she wants to give Matt a second chance. Although all the cast members of Lifetime's reality show have advised her to move on several times, Briana still seems conflicted because she's in love with the idea of a life-long marriage even if it's a partner who's cheated on her. Will Matt's promise to delete his social media accounts compel her to change her mind?
In the promo (via In Touch Weekly) for the upcoming episode, Briana tells Matt she's bought the house she's always wanted. She also informs him she's going to move out of her old apartment in the next few days. At this point, Matt asks the question looming one everyone's mind: Will there be place for him in Briana's new house?
The reality star, who describes herself as a fierce mama on her Instagram account, says she doesn't want to carry forward all the pain and hurt. A fresh start is what she needs, but she doesn't reveal if her husband is part of her new plans. Perhaps this will be revealed when the episode airs.
"Little Women: LA" Season 4 special episode titled "Matt and Briana: Part 2" airs at 9 p.m. EST on Lifetime. You can live-stream the episode via My Lifetime.