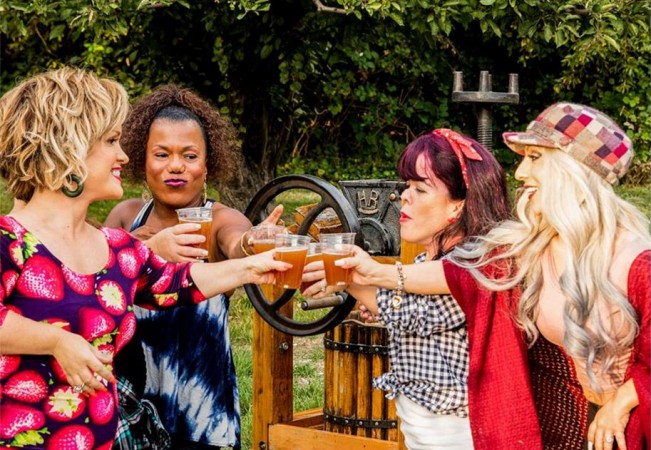 The drama reaches a feverish pitch in the latest instalment of "Little Women: LA." While some of the cast members will have happy news to share, the others will feel miserable. This will be the crux of Season 2 Episode 10.
When the upcoming episode airs, Briana Renee reveals that she will be marrying her partner Matt Ericson in the winter. Admittedly, none of her friends are happy that she is going to be wedded to a person who isn't warm and has a difficult relationship with her parents. On her part, Briana tells Jasmine that she doesn't want to invite the rest of the cast for her wedding.
Jasmine takes it upon herself to plan a bachelorette party for the reality star and it sounds fabulous. She invites the squad for a trip to Mexico for a few days of unbridled girly fun. In the promo, Jasmine Arteaga informs the rest of the cast about the party, but they don't want to be part of it. Christy McGinty and Terra Jolé in particular seem very unhappy.
In the video clip, Terra says: "Briana doesn't even want us to go. Why are even invited again?" This seemingly small problem later causes a rift between Christy, Terra and Tonya Banks. Christy says that she doesn't want to go at any cost, but the other two try and change her mind.
While the promo video doesn't depict the drama that may ensue, fans can look forward to watching a feud between some of the co-stars on the Lifetime reality series.
Season 4 Episode 7's synopsis released on TV Guide reads:
Jasmine offers to throw Briana a bachelorette party, but she wants Briana to invite all the ladies; Terra and Tonya make amends; Tonya learns she needs to undergo surgery; and Elena finds out she's pregnant. Later, Christy hosts a housewarming party, but an unexpected guest puts a damper on the evening.
"Little Women: LA" Season 4 Episode 7 airs on Wednesday, March 9, at 9 p.m. on Lifetime. You can live-stream the episode via My Lifetime.