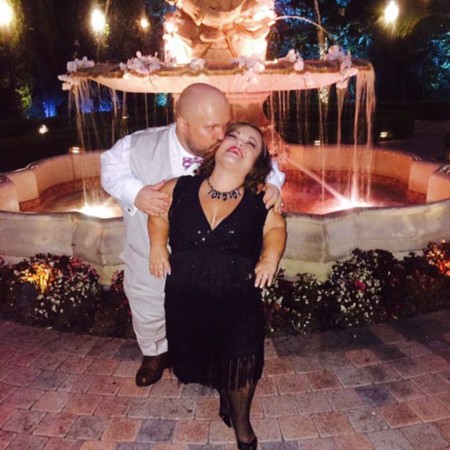 It seems as if Briana is madly in love with her partner Matt, but her relationship comes at the cost of losing her family. It remains to be seen if she will mend ties with her parents and make them accept the man in her life. This will be the crux of Lifetime's reality TV series, "Little Women: LA" Season 4 Episode 4.
According to the synopsis on TV Guide, Briana will keep a huge secret from Matt in the upcoming episode. While it isn't clear what the secret is, it is safe to assume that she may have spoken to her parents. After all, Briana' family troubles have been highlighted since the premiere of Season 4.
Briana's gesture may have resulted from her friends' intervention. In the last week's episode, Tonya reminded Briana that Matt's decision to keep their children away from her parents is unfair. Although she didn't say anything to her friends, it is likely that Briana may not give up on her family so soon.
Elsewhere in the episode, Christy and Todd will have a difficult conversation about his weight. Fans of the show will remember that the couple has been trying to adopt a baby, but Todd's sedantry life and weight gain complicated their chances at adoption.
In the promo, Christy says: "Todd has promised to be more active and lose weight but now it's affecting our chances of adopting a baby."
Christy expresses her fear of not having a child, and it seems like her husband Todd understands. He nods his head when she tells him that they may not get picked because of his weight. However, will Todd act on his promise to lose weight? Or will he go back to his usual lifestyle?
Season 4 Episode 4's synopsis reads:
Tonya's daughter's father visits Los Angeles; Christy is concerned Todd being overweight may affect their chances of adopting a child; and Jasmine debates whether to try for a second baby. Meanwhile, Briana keeps a huge secret from Matt.
"Little Women: LA" Season 4 Episode 4 airs on Wednesday, Feb. 17, at 9 p.m. on Lifetime. You can live-stream the episode via My Lifetime.