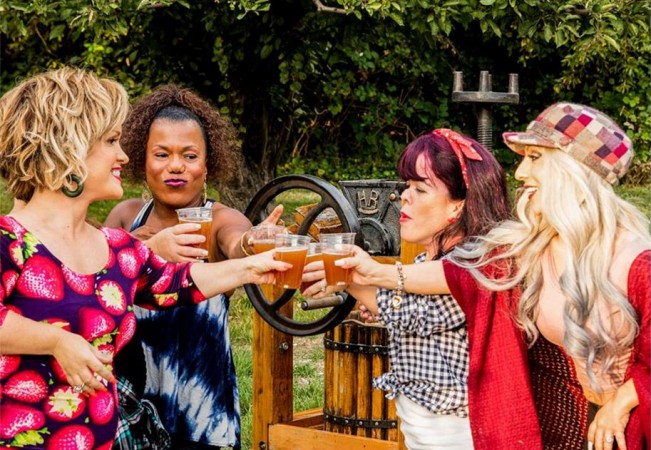 It seems like everyone on the cast of "Little Women: LA" wants to get pregnant. Amidst all of this, the women on Lifetime's reality series have to save Briana from making a terrible life decision.
In last week's episode titled "Beauty Brawl", Briana's friends Tonya, Christy and Terra promised to help her reconcile with her family. The women made this gesture in good faith after Briana's sister Tiana revealed their family was falling apart. Tiana further revealed her sister hadn't spoken to her family after they tried to dissuade her from marrying Matt, who showed his emotional instability and shocked everyone when he said his kids wouldn't be allowed to meet Briana's parents.
The latest episode on "Little Women: LA" will continue from where the previous episode ended. In Episode 4, Briana's family will put aside their differences and try to reach out to her. However, their gesture will go unnoticed by a very angry and hostile Briana.
Fans of the show will remember she has stood by Matt and eliminated people from her life when they've questioned his integrity.
However, Briana's friends will not see her family life unravel because of one relationship. In the promo for Episode 4, Tonya speaks to Briana and urges her to talk to her parents. "You should not let any man come between you and your family," she says.
Meanwhile, Briana nods at her friend's advice, but it remains to be seen if she will talk to her parents and sort out her issues.
Season 4 Episode 3's synopsis on TV Guide reads:
Briana's family reaches out in hopes of reconciling, but Matt insists their children will never meet her family. Elsewhere, Elena decides to tell Preston she wants to try for a baby; Jasmine may need to move out of the state so her husband can find a job; and Tonya gets vocal with Briana about Matt's mind games when the girls go apple picking.
"Little Women: LA" Season 4 Episode 3 titled "Sour Apples" airs on Wednesday, Feb.10, at 9 p.m. on Lifetime. You can live-stream the episode via My Lifetime.